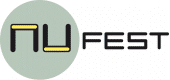 Segnaliamo un pò in ritardo, ma sempre segnaliamo, NU Fest, una serie di incontri sulla musica elettronica a Padova il 2, il 9 e il 23 di marzo.
La rassegna, organizzata da VenetoJazz, Asu e Nedac, viene ospitata nelle aule universitarie e in alcuni club della città  .
Le proposte sono veramente interessanti, si va dai workshop di Domenico Scijano su Max/MSP e Jitter ai concerti di alcuni mostri sacri della musica elettronica come i Pan Sonic .
Il programma dettagliato di tutti gli appuntamenti è presente nella pagina specifica della rassegna sul sito di VenetoJazz.
Gianpaolo D'Amico is an independent creative technologist for digital media. He is the founder of sounDesign and a music obsessed since he was 0 years old.
Latest posts by Gianpaolo D'Amico (see all)