E' uscito per l'etichetta pugliese Small Voices Osci, del musicista Fabio Orsi.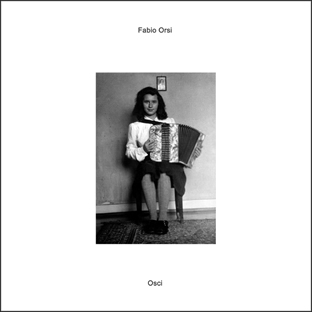 Il vinile è composto di due sole tracce, in cui a suoni strumentali di chitarra e atmosfere di sintesi si affiancano ( e questo a noi interessa…) registrazioni di paesaggi sonori pugliesi dei più disparati: dalla festa popolare con annessa musica folk, a grilli, uccelli, silenzi e spazi…catturarli attraverso un microfono è, chi scrive lo sa bene, un'emozione che già   sarebbe sufficiente…costringe al silenzio, e ad annullarsi mentre lo spazio intorno a te prende vita…
Certo, poi viene il design. O meglio, i suoni sono sempre nello spazio, e lo spazio (l'architettura insegna) disegna già   il suono, lo plasma e si plasmano a vicenda. Però. Una volta bloccato sul supporto (analogico e digitale che sia), al suono va restituito uno spazio, che è tutto da ricostruire…e lì, per noi, viene il bello.
Abbiamo sentito qualche estratto del lavoro di Orsi su MySpace (ah, MySpace…), ci piacerebbe saperne/sentirne di più, e magari vederlo dal vivo nella sua costruzione/ricostruzione di paesaggi sonori con infiltrazioni strumentali e laptop…non c'è che dire, stuzzica la fantasia!
Vi terremo informati.
Sara Lenzi is Director of Marketing at Sonoport. With more than a decade of experience in sound design and audio branding consultancy, she writes about all the multifaceted aspects of sound in communication. She is an international lecturer and founder of Lorelei Sound Strategies, the first sound branding boutique studio in Asia. Sara has a Master Degree in Philosophy from the University of Bologna and she is starting her PhD at the University of Bilbao, Spain. She lives in Singapore, where she spends her free time in tireless exploration of local food stalls and vintage shops, sipping cocktails in the tropical humidity and diving with giant turtles in the South China Sea.
Latest posts by Sara Lenzi (see all)