E' scomparso ieri, all'improvviso, l'amico Mario Zanzani.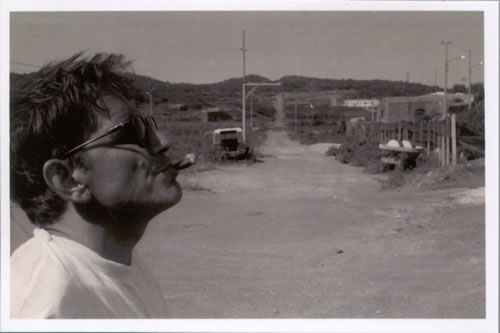 Mario è stato l'inventore e l'organizzatore, assieme a Massimo Simonini, di Angelica Festival, uno dei più importanti momenti italiani dedicati alla musica sperimentale in tutte le sue accezioni.

La diciassettesima edizione di Angelica si sta svolgendo in questi giorni, ed ha visto anche quest'anno una prima assoluta: quella di 13th hour:Cosmic Pulses di Karlheinz Stockhausen, a riprova dell'altissima qualità   del progetto, dell'impegno di Mario e del suo amore per questa sua creatura.
Mario credeva nell'importanza della sperimentazione e del rinnovamento, nelle arti e non solo. Negli ultimi anni la mancanza cronica di fondi ha costretto Angelica a puntare su produzioni più grosse, per così dire più sicure per l'impatto col pubblico, più gradite alle amministrazioni…ma Mario non ha mai smesso di ripetere che la vera forza dell'arte è nella sperimentazione, che gli spazi vanno dati innanzitutto a chi propone e crede in idee nuove, non alla ripetizione del passato, ma al futuro…
Per questo lo ringraziamo, e lo ricorderemo sempre.
Domani, al Teatro San Leonardo (per chi conosce Bologna, non serve aggiungere altro…) alle 11 si terrà   un momento di ricordo.
Sara Lenzi is Director of Marketing at Sonoport. With more than a decade of experience in sound design and audio branding consultancy, she writes about all the multifaceted aspects of sound in communication. She is an international lecturer and founder of Lorelei Sound Strategies, the first sound branding boutique studio in Asia. Sara has a Master Degree in Philosophy from the University of Bologna and she is starting her PhD at the University of Bilbao, Spain. She lives in Singapore, where she spends her free time in tireless exploration of local food stalls and vintage shops, sipping cocktails in the tropical humidity and diving with giant turtles in the South China Sea.
Latest posts by Sara Lenzi (see all)