Quando si dice bravi ragazzi. Ilaria Gadenz, Carola Haupt e Cristiano Magi sono i fautori di Radio Papesse, radio di arte contemporanea italiana.

Ci eravamo incontrati già   ai tempi della nostra tavola rotonda ed eravamo rimasti colpiti dalla professionalità   con cui gestiscono il progetto di Radio Papesse (andate a rovistare tutto il sito perchè c'è tantissimo materiale sul mondo del suono).
Ecco allora che si cimentano nella difficile impresa di intervistare il vulcanico (basterà   dire vulcanico?) Sergio Messina, coordinatore e docente del neonato corso di Sound Design presso lo Ied, Istituto Europeo di Design.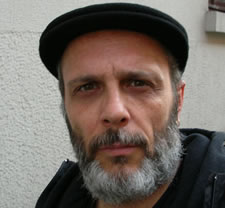 Sergio chiacchera del sound design nella cornetta del telefono, della pornografia low-tech, della voce di Robert De Niro e del solito introvabile bisogno di silenzio. Giudicate voi:
Sergio Messina: un operaio del suono ai microfoni di Radio Papesse
Gianpaolo D'Amico is an independent creative technologist for digital media. He is the founder of sounDesign and a music obsessed since he was 0 years old.
Latest posts by Gianpaolo D'Amico (see all)