Si terrà   presso il Conservatorio di Como l'ultimo incontro del ciclio biennale di seminari dedicati all'interattività   e non solo- INnet– Interattività   in rete, organizzati da Avventure in Elicottero Prodotti e A.I.E.P.– Ariella Vidach in vari luoghi e su temi diversi tra l'alta Lombardia e la Svizzera.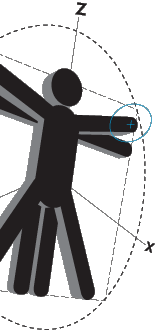 L'ultimo incontro, dicevamo, del progetto si terrà   il 22 e il 23 giugno presso il Conservatorio di Como in via Cadorna,4, ed avrà   per tema l'Interazione tra suono, immagine e movimento.
Insomma, pane per i nostri denti.
Interactive performing media, dicono gli organizzatori, è una espressione ancora poco utilizzata che indica nuove attitudini e modalità   creative nate con l'applicazione della tecnologia digitale alle arti performative.
La due giorni propone conferenze, seminari, tavole rotonde e installazioni, nonchè una retrospettiva (1992-2002) sul lavoro degli austriaci Granular Synthesis, attivi da un decennio nel campo della sperimentazione audiovisiva.
Tra i relatori dei vari incontri, troviamo Armando Menicacci di Mediadanse/Anomos – Universitè de Paris VIII – e ri-troviamo Michele Tadini. Ospite dell'incontro, moderato da Ariella Vidach e Carlo Infante, il media artista Paolo Atzori.
Oltre ai workshop, riservati ai partecipanti al progetto INnet, i seminari e le conferenze sono aperti a tutti, previa registrazione.
Il programma dettagliato si può trovare sul sito del progetto.
Sara Lenzi is Director of Marketing at Sonoport. With more than a decade of experience in sound design and audio branding consultancy, she writes about all the multifaceted aspects of sound in communication. She is an international lecturer and founder of Lorelei Sound Strategies, the first sound branding boutique studio in Asia. Sara has a Master Degree in Philosophy from the University of Bologna and she is starting her PhD at the University of Bilbao, Spain. She lives in Singapore, where she spends her free time in tireless exploration of local food stalls and vintage shops, sipping cocktails in the tropical humidity and diving with giant turtles in the South China Sea.
Latest posts by Sara Lenzi (see all)