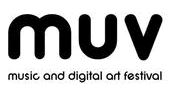 Lo scorso 6 giugno la terza edizione di MUV music and digital art festival di Firenze si è aperta con una collaborazione tra il Centro Tempo Reale e 6 artisti bolognesi sul tema del soundscape.
Francesco Giomi, direttore del centro, spiega l'operazione:
L'intervento riguarda l'ideazione e la composizione di una serie di paesaggi sonori immaginari. Un'operazione che da un lato riprende, attualizzandole, certe esperienze musicali storiche (Luc Ferrari e Barry Truax, per esempio) e dall'altro sperimenta modalità   del tutto nuove di creazione e intersezione tra linguaggi diversi.
La prima parte della serata è stata affidata a sheSound (le nostre Sara Lenzi e Ilaria Mancino) e all'audiovisual artist drFab (Fabio Iaci, co-ideatore tra l'altro del progetto Eau de Son).

La performance, chiamata Urban Media Soundscape, effettua una riprogettazione dei paesaggi sonori contemporanei e futuribili filtrata dalle percezioni che scaturiscono dall'inquinamento acustico.
A seguire è stato presentato M.InD. Soundscapes, il progetto curato dal duo M.InD., formato da Luigi Mastandrea (musica) e Dario Jurilli (video), in collaborazione con Alessandro Ratoci (compositore).

M.inD. significa microchanges in air density e allude alla natura dinamica della percezione, al movimento come carattere costitutivo dell'immagine e del suono.
Il progetto, nato nel 2003 intende esplorare, tramite le tecnologie digitali, le infinite possibilità   dell'audiovisione per applicarle in performance dal vivo e in opere di videoarte e all'esecuzione dal vivo di paesaggi sonori.
In conclusione è stata un serata veramente interessante per la sonnecchiante Firenze, che ha trovato nel festival MUV, e nei suoi organizzatori INTOOITIV (Gianluca Lucente e Luana Stamerra) e MKN Project (Marzia Lodi e Caterina Donnini), un motore importante per la promozione di eventi dedicati alla sperimentazione sonora in Italia.
Gianpaolo D'Amico is an independent creative technologist for digital media. He is the founder of sounDesign and a music obsessed since he was 0 years old.
Latest posts by Gianpaolo D'Amico (see all)