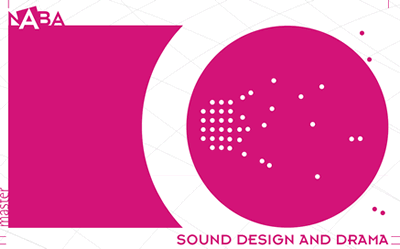 Ancora nuove informazioni dal Master in Sound Design and Drama organizzato da NABA, la Nuova Accademia di Belle Arti di Milano.
Il direttore Raffaele De Tintis (DSP Engineering) ci segnala la nuova brochure del master con l'intero programma del corso e i nomi di alcuni docenti.
Gianpaolo D'Amico is an independent creative technologist for digital media. He is the founder of sounDesign and a music obsessed since he was 0 years old.
Latest posts by Gianpaolo D'Amico (see all)