Siamo reduci da Struttura e possiamo già   fare qualche bilancio. L'esperienza è stata molto costruttiva, abbiamo passato tre giorni di fine estate in mezzo a persone molto interessanti.

Non mi dilungo in descrizioni che sarebbero veramente inutili, anche perchè tra qualche giorno avremo documentazione fotografica e video.
In particolare però voglio ricordare alcuni momenti particolarmente intensi.
L'installazione Virtual Soldier di Raffaele Fiorella, vero simbolo della manifestazione.
Il superbo lavoro di sound design del video Scrub Solo 3: Soliloquy di Antonin De Bemels, presentato da Andreina Di Brino di INVIDEO.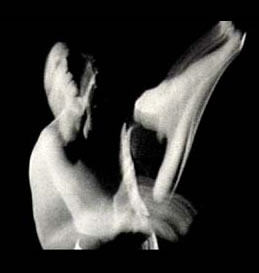 L'animatissimo panel Morphogenetics, che ha visto Ilaria amabilmente discutere con Leandro Pisano di Interferenze, Alessandro Capozzo, Fabio Franchino e Laura Bardier. Non si può dire che ci siamo annoiati. Anzi, li abbiamo dovuti fermare…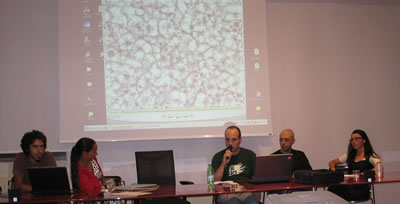 Nicola Torpei di Danza Cosmica Studio e Matteo Marangoni di Switch, che hanno costruito con pazienza certosina (è il caso di dirlo) l'impianto per la riproduzione spazializzata dell'installazione Nice Laguna Trip di Sara, che ha immerso la torre di S. Vincenzo in una dimensione sonora realmente organica.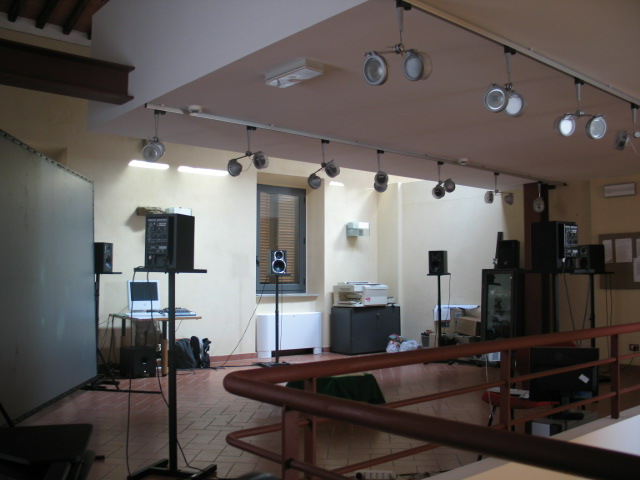 La storia del Purpo con la testa di cuore, originale performance di Alessandra Cianelli, con finale romanticamente gastronomico, ovvero degustazione ai piedi della torre con polpo rosa e vodka bianca, preparati dalla stessa Alessandra.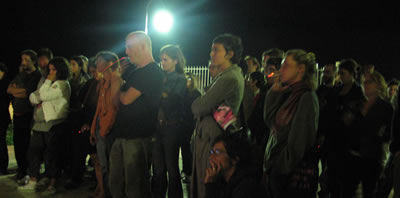 Infine voglio ricordare tutte le persone che durante questa edizione di Struttura hanno sudato, sofferto, lavorato, mangiato, bevuto, parlato e soprattutto…ascoltato. Loro sanno chi sono.
Gianpaolo D'Amico is an independent creative technologist for digital media. He is the founder of sounDesign and a music obsessed since he was 0 years old.
Latest posts by Gianpaolo D'Amico (see all)