Un altro momento sonoro imperdibile in terra normanna è stata sicuramente Les Maisons Satie, ovvero la casa-museo di Erik Satie nella cittadina di Honfleur.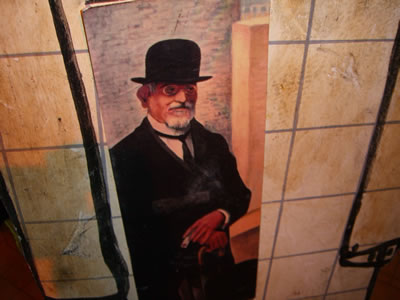 Appena entrato nell'edificio due sonnecchianti operatori forniscono un dispositivo di riproduzione audio con cuffie. A seconda della posizione in cui si trova il visitatore, il dispositivo seleziona l'accompagnamento sonoro da riprodurre. Il sistema purtroppo non è molto preciso e spesso sono stato costretto a tornare sui miei passi per notevoli ritardi nell'esecuzione degli elementi sonori. Un sistema un pò più sofisitcato (come per esempio l'italianissimo Trackman) avrebbe permesso una user experience sicuramente migliore.
A ogni modo la casa è divisa in tre piani, in ognuno dei quali sono presenti trovate scenografiche e mini-installazioni sonore molto suggestive. Pensate a una pera con le ali che vi accoglie all'ingresso, ad una scimmia che vi saluta roboticamente, ad un pianoforte bianco che suona da solo come in un sogno, alle raffinatissime giacche di Satie che viaggiano nell'aria producendo un suono meccanicamente ripetitivo.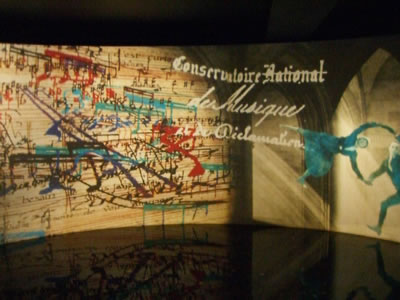 Ovviamente Gymnopèdies Gymnopèdies è molto, forse troppo, presente, ma per fortuna è possibile avere un'idea totale dello stile di Satie, che viene descritto non come un compositore, bensì come un tecnico, interessato a misurare il peso del suono. E infatti tra le ultime installazioni è presente uno strumento che veniva utilizzato dallo stesso Satie per misurare le note eseguite.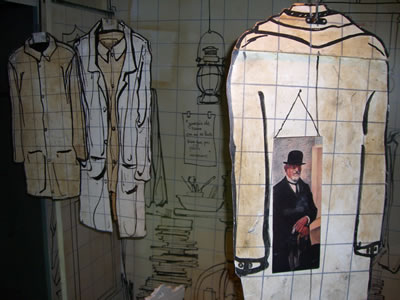 Se passate da Honfleur non potete mancare questo appuntamento divertente, bizzarro, ma ironico e molto intenso. Proprio come il caro vecchio Erik.
Gianpaolo D'Amico is an independent creative technologist for digital media. He is the founder of sounDesign and a music obsessed since he was 0 years old.
Latest posts by Gianpaolo D'Amico (see all)