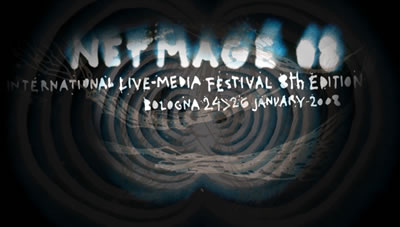 Il 16 ottobre scade il bando per partecipare alla sezione International Live-media di Netmage 2008.
Il festival, sempre curato da Xing, si terrà   come al solito a Bologna nei giorni 24-26 gennaio.
La call è destinata a tutti coloro che si occupano della creazione e gestione live di elementi visivi e acustici. Ovviamente tutto è possibile: elettronica, elettroacustica, light design, dispositivi di interazione naturale.
Sono successe tante cose nell'ambito live in questo ultimo anno (dal Wiimote in poi…), per cui non possiamo che aspettarci molto da questa edizione del festival. Speriamo di non rimanere delusi (come lo siamo rimasti un pochino l'anno scorso, a dire la verità  …).
Un'occasione da non perdere comunque.
Il materiale deve essere inviato entro e non oltre il 16 ottobre 2007 a:
Netmage, Via CÃ Â  Selvatica 4/d, 40123 Bologna, Italy
e.mail: bando@netmage.it
Gianpaolo D'Amico is an independent creative technologist for digital media. He is the founder of sounDesign and a music obsessed since he was 0 years old.
Latest posts by Gianpaolo D'Amico (see all)