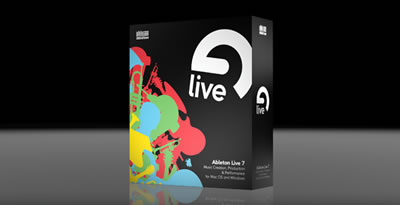 Anche in casa Ableton si sta scatenando il finimondo: la nuova versione di Live è in fase di beta testing.
Le novità   sono molte e sono ben descritte nell'articolo Live 7—What's New.
Segnalo in particolare le seguenti features:
nuovo drum rack, che potete vedere in azione in un video;
miglioramento del motore di rendering audio;
miglioramento della qualità   degli equalizzatori a 8 bande;
una nuova funzione per il

tempo nudging

, che sarà   molto utile in situazioni live.
I tempi di rilascio della versione 7 non sono stati ben definiti, ma nella pagina di beta testing del software sono presenti tutte le informazioni per accedere alle fasi successive di test, che saranno aperte al pubblico.
Gianpaolo D'Amico is an independent creative technologist for digital media. He is the founder of sounDesign and a music obsessed since he was 0 years old.
Latest posts by Gianpaolo D'Amico (see all)