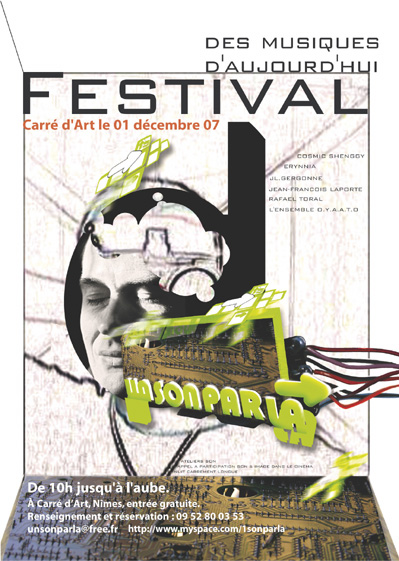 Il Festival 1SonParlà   – Festival di Musiche d'Oggi che si terrà   a Nimes il 1° Dicembre lancia una call un po' particolare.
Si tratta della richiesta di nuovi oggetti sonori che andranno a rimpiazzare estratti del film Lemming (thriller del 2005, uscito in Italia con il titolo Due volte lei e interpretato da Charlotte Gainsbourg) del regista tedesco Dominik Moll.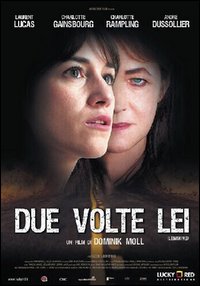 Ho detto oggetti sonori non a caso, dal momento che la call è aperta a qualsiasi prodotto sonoro, si tratti di elettroacustica, jazz, sound art, musica classica, etnica, e avanti così. E tutto è permesso, ovvero: parodie, intenti seri, arrangiamenti musicali o nuovi dialoghi…
Al migliore la trasmissione durante il Festival di Nimes e il contatto con il regista e la sua casa di produzione. Gli estratti di Lemming verranno inviati agli interessati direttamente, dopo un primo contatto via e-mail.
Per maggiori informazioni il consiglio è di dare un'occhiata alla mia solita fonte occulta…ovvero il netEX di Agricola de Cologne.
L'indirizzo e-mail a cui scrivere per poter partecipare è, molto semplicemente, unsonparla@free.fr.
Scadenza il 12 novembre.
Sara Lenzi is Director of Marketing at Sonoport. With more than a decade of experience in sound design and audio branding consultancy, she writes about all the multifaceted aspects of sound in communication. She is an international lecturer and founder of Lorelei Sound Strategies, the first sound branding boutique studio in Asia. Sara has a Master Degree in Philosophy from the University of Bologna and she is starting her PhD at the University of Bilbao, Spain. She lives in Singapore, where she spends her free time in tireless exploration of local food stalls and vintage shops, sipping cocktails in the tropical humidity and diving with giant turtles in the South China Sea.
Latest posts by Sara Lenzi (see all)