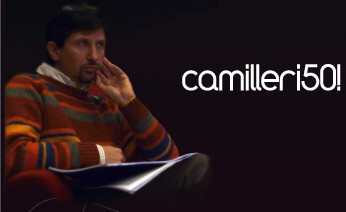 Un appuntamento speciale ci aspetta sabato 10 novembre alle 16 allo Studio C della Rai di Firenze.
Si festeggiano infatti i 50 anni di Lelio Camilleri, protagonista della musica elettroacustica e contemporanea italiana, e un protagonista al quale – serve dirlo? – siamo molto affezionati…per cui non mancheremo.
Sarà   l'occasione per ascoltare alcuni brani del M° Lelio Camilleri, e per scambiare qualche chiacchiera approfittando della bella occasione. In programma:
The world is yours (2001)
Comeclose and sleepnow (1983)
Afterglow (1996) per flauto e nastro magnetico (flauto, Arcadio Baracchi)
La giornata è organizzata dal Centro Tempo Reale di Firenze, sarà   presentata da Francesco Giomi e vedrà   l'intervento di Albert Mayr…e della sottoscritta!
Camilleri 50! – 10 Novembre ore 16,00- Studio C, Rai di Firenze
Sara Lenzi is Director of Marketing at Sonoport. With more than a decade of experience in sound design and audio branding consultancy, she writes about all the multifaceted aspects of sound in communication. She is an international lecturer and founder of Lorelei Sound Strategies, the first sound branding boutique studio in Asia. Sara has a Master Degree in Philosophy from the University of Bologna and she is starting her PhD at the University of Bilbao, Spain. She lives in Singapore, where she spends her free time in tireless exploration of local food stalls and vintage shops, sipping cocktails in the tropical humidity and diving with giant turtles in the South China Sea.
Latest posts by Sara Lenzi (see all)