QOOB è un'altra bella idea partorita da MTV Italia.
Una piattaforma in cui ogni utente può uploadare i suoi video e chiedere ad altri professionisti del proprio network (visual designer, sound designer, etc.) di completare la propria opera utilizzando la grafica, il suono, o apportando nuove idee per futuri sviluppi.
E' proprio dalla mente di uno dei suoi utenti, tale Tobor Experiment (ci sono quasi…tra qualche giorno vi dò maggiori informazioni sul personaggio…), che è nato Tech Stuff, un documentario dedicato alla storia più insolita della musica elettronica.

In realtà   la lista dei video disponibili sul canale QOOB di Tech Stuff è molto variegata, si va dalla storia di strumenti da noi visceralmente amati (Theremin e MOOG), all'origine della musica generativa, ad estratti delle attività   degli Studi di Fonologia RAI di Milano negli anni '50-'70.
Insomma, uno dei progetti più interessanti dell'anno. Da seguire assolutamente.
Chiudo questa segnalazione con una perla: l'episodio dedicato all'IRCAM di Parigi, in cui sentirete anche qualcuno parlare nella nostra lingua nazionale.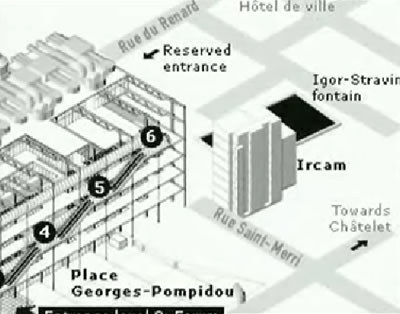 Gianpaolo D'Amico is an independent creative technologist for digital media. He is the founder of sounDesign and a music obsessed since he was 0 years old.
Latest posts by Gianpaolo D'Amico (see all)