Febbraio è un mese colmo di eventi interessanti, sia in Italia che fuori. I motivi sono tanti.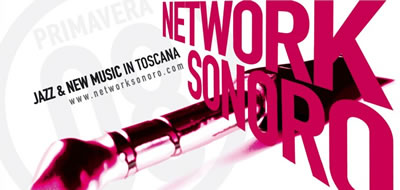 Prima fra tutti la manifestazione toscana Network Sonoro, organizzata da Musicus Concentus, che presenta anche quest'anno Fosfeni, rassegna di musica elettronica con alcuni personaggi da tenere d'occhio (o orecchio, fate voi), come l'inglese Mira Calix e lo statunitense Dadeleus. Per chi vuole assistere alle ultime evoluzioni del suono elettronico contemporaneo.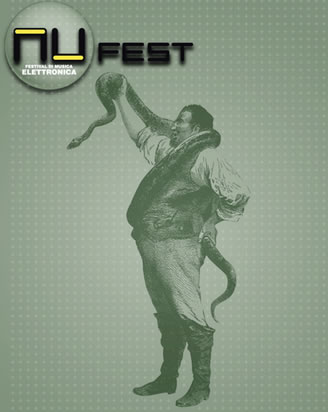 Se invece vi trovate dalle parti di Padova dovreste partecipare alla nuova edizione del NUfest, non solo per la presenza di Dj Spooky That Subliminal Kid, Thomas Brinkmann o Signal (progetto in cui milita Alva Noto), ma anche per il succoso workshop Super Collider su piattaforma Linux o Windows a cura di Laverna, con la partecipazione di Nicola Buso.

Infine, se avete voglia di farvi un giro fuori dall'Italia, dal 21 al 24 febbraio ad Amsterdam è possibile visitare la dodicesima edizione di Sonic Acts, che quest'anno è dedicata all'esperienza cinematica, con una conferenza internazionale, una serie di concerti e performance, una mostra e una programmazione cinematografica di tutto rispetto. Segnalare qualcosa in particolare è molto difficile (vi basti vedere il programma delle performance live) ma la mia predilezione va banalmente alla perfomance dell'Acousmonium, sistema di diffusione a 80 speaker creato nel 1974 da Franà §ois Bayle, che sarà   utilizzato per riprodurre opere di artisti diversissimi tra loro, come Zanèsi e Fennesz. Imperdibile.
Il mese di marzo sarà   all'altezza?
Gianpaolo D'Amico is an independent creative technologist for digital media. He is the founder of sounDesign and a music obsessed since he was 0 years old.
Latest posts by Gianpaolo D'Amico (see all)