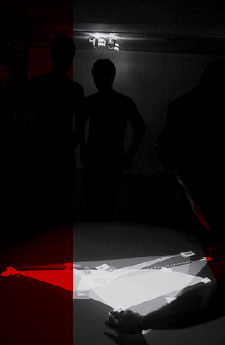 Scade l'1 marzo la call per la nuova edizione di FILE – Electronic Language Festival. Di casa a San Paolo, Brasile, la kermesse di quest'anno si svolgerà   dal 4 al 31 agosto prossimi.
Queste le categorie, tutte incentrate sul suono in ambiente digitale:
Hypersonica: dedicato all'arte dei suoni in tutte le sue declinazioni, dalla radio arte alla musica organica e generativa, alla performance sonora, al legame danza/suono/tecnologia e molto altro ancora;
Game Art: sono accetati progetti per videogiochi di moltissime categorie. Per bambini, d'azione, on line, sparatutto, etc. ;
Media art: dai siti web alla realta virtuale, dall'artificial life all'interazione animata.
Durante i giorni del festival si terrà   anche un simposio, per il quale si possono inviare paper, proposte per workshop, presentazioni istituzionali e presentazioni di lavori in innumerevoli categorie.
Sara Lenzi is Director of Marketing at Sonoport. With more than a decade of experience in sound design and audio branding consultancy, she writes about all the multifaceted aspects of sound in communication. She is an international lecturer and founder of Lorelei Sound Strategies, the first sound branding boutique studio in Asia. Sara has a Master Degree in Philosophy from the University of Bologna and she is starting her PhD at the University of Bilbao, Spain. She lives in Singapore, where she spends her free time in tireless exploration of local food stalls and vintage shops, sipping cocktails in the tropical humidity and diving with giant turtles in the South China Sea.
Latest posts by Sara Lenzi (see all)