Di solito l'obiettivo principale della vita di tutti coloro che seguono ossessivamente questo blog è trovare un modo (anzi il modo) per rimanere immersi nel suono.
Avete mai provato a ipotizzare un'altra prospettiva? Cosa succederebbe se invece provaste a sedervi sopra il suono?
Il giovane designer Matthew Plummer Fernandez ha avuto il coraggio di trasformare un'onda sonora in una poltrona. Oppure una poltrona in un'onda sonora. Fate voi.
Costruita in polistirolo espanso, la sound/chair (pollice verso per il nome, Matthew!!) è stata dimensionata tenendo conto delle caratteristiche di un'onda sonora: volume, tempo e frequenza.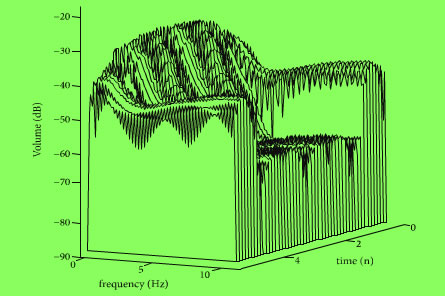 Dalle stesse parole del suo creatore, ecco il concept principale di questo interessante progetto:
The end result is a chair that carries the inherited aesthetic of sound and also a chair that can be heard as a sound
La sound/chair non verrà   sicuramente pubblicizzata come la perfetta poltrona per il fondoschiena di un raffinato architetto svedese, ma rappresenta un altro bell'esempio d'oggetto d'uso quotidiano che sembra uscito dalla mente di un sound designer. Di sicura ispirazione.
Gianpaolo D'Amico is an independent creative technologist for digital media. He is the founder of sounDesign and a music obsessed since he was 0 years old.
Latest posts by Gianpaolo D'Amico (see all)