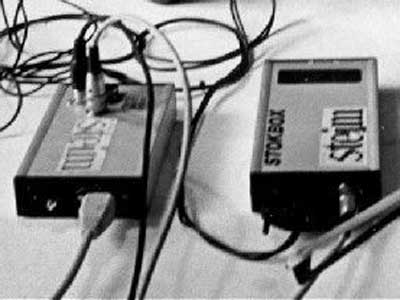 C'era una volta una fra le prime (la prima?) preziosa interfaccia MIDI creata appositamente per la conversione di segnali provenienti da sensori in segnali MIDI. Il SensorLab, sviluppato e prodotto da STEIM, il centro olandese dedicato alla ricerca e allo sviluppo di strumenti e tools per la performance nell'ambito delle arti elettroniche.
C'era perchè SensorLab, prodotto in maniera quasi avveniristica nei primi anni '90, al momento è fuori produzione. Tecnicamente si trattava di una scatola di 3,5X10X20 cm, dotato di 32 canali a 8 bit da analogico a digitale e sensori digitali ad ultrasuoni per la misurazione della distanza basati su dispositivi FPGA (Field Programmable Gateway Array) e che i pionieri dello STEIM avevano testato, tra le altre cose, applicato ad una tromba utilizzando i sensori di distanza per sfruttarne la gestualità   sonora.
SensorLab era inoltro dotato di un suo specifico ambiente di progammazione con il quale interfacciarsi in maniera intuitiva. SPIDER – questo il nome del linguaggio creato da STEIM – consentiva un buon grado di trasformazione ed elaboraizone dei segnali provenienti dal Lab. Nel corso degli anni i ricercatori di Steim hanno sviluppato, forzati dalle necessità   dei performer, una intera linea di SensorLab design.
Oggi lo strumento, dicevamo, non è più distribuito. Ma c'è chi si è fatto carico di portarne avanti la filosofia, upgradando, per così dire, SensorLab per adattarlo a nuovi sensori digitali oltre a quelli ad ultrasuoni già   presenti nell'edizione originale. e alle nuove velocità   di trasmissione dati. Il Gluion di Sukandar Kartadinata (Glui) è provvisto di 16 – 64 canali analogici e 68 pins digitali, trasmette i dati secondo il protocollo OSC dunque via Ethernet, la risoluzione arriva ai 16 bit, e il rate di trasmissione dati dai sensori è costante a 1ms.
Sukandar come dicevamo ha ripreso dichiaratamente lo studio di Steim, immaginando il Gluion sulla base delle caratteristiche del SensorLab in particolare per quel che riguarda l'uso del FPGA e dei sensori di distanza ad ultrasuoni.
Il risultato consiste in tre interessanti esperimenti:
1) per Peter Cusack, applicato a chitarra e bouzouki:
2) per il trombettista Jonathan Impett: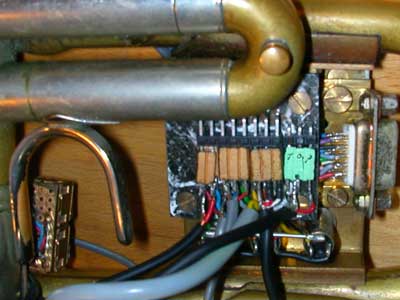 3) per Nicolas Collins e il Trombone-Propellered Electronics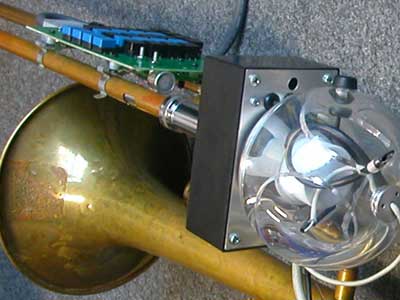 Detto per inciso, il brillante Sukandar Kartadinata, che tiene regolarmente diversi workshop al centro berlinese Tesla, ha collaborato con Edwin vad der Heide occupandosi dell'interfaccia per la gestione e il controllo del rate delle valvole in Pneumatic Sound Field.
Sara Lenzi is Director of Marketing at Sonoport. With more than a decade of experience in sound design and audio branding consultancy, she writes about all the multifaceted aspects of sound in communication. She is an international lecturer and founder of Lorelei Sound Strategies, the first sound branding boutique studio in Asia. Sara has a Master Degree in Philosophy from the University of Bologna and she is starting her PhD at the University of Bilbao, Spain. She lives in Singapore, where she spends her free time in tireless exploration of local food stalls and vintage shops, sipping cocktails in the tropical humidity and diving with giant turtles in the South China Sea.
Latest posts by Sara Lenzi (see all)