In poche parole mettiamo a confronto due approcci diversi alla gestione del suono tramite controller di nuova generazione: Yann Seznec e Moldover.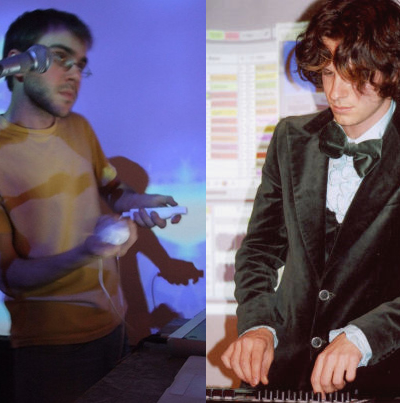 E' appena uscita la seconda release della WII Loop Machine, un progetto del giovane sound designer inglese Yann Seznec, in arte The Amazing Rolo.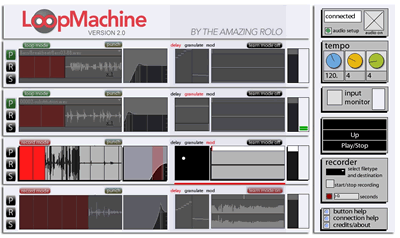 Basata sugli oramai inestimabili AKA.objects di Masayuki Akamatsu per intefacciare MAX/MSP al WIIMote, la WII Loop Machine consiste in un software standalone che consente di controllare, manipolare e sincronizzare loop utilizzando il remote controller della Nintendo. L'ultima release del software gira su piattaforma MAC OS X e costa solo 20 dollari (c'è comunque anche una versione trial).
Le somiglianze con Ableton Live sono tante. Il costo ovviamente è diverso. Per farsi un'idea delle possibilità   di questo controller veramente economico è possibile dare un'occhiata alle simpatiche demo video del buon Yann, che si cimenta in diverse performance sonore.
Un altro approccio è quello invece del controllerist (come lui stesso si definisce) Moldover.
Sicuramente più tradizionale di Yann Seznec, ma sicuramente non meno efficace dal punto di vista musicale e performativo, la strategia dell'americano è invece basata sull'interazione tra Ableton Live e un Novation ReMOTE 25 SL MIDI Controller.
Anche in questo caso una demo video (via Modulate This!) permette di analizzare questa tecnica di gestione interattiva del suono.
Da una parte abbiamo quindi uno studente-ricercatore che costruisce da sè i propri strumenti di controllo, seguendo un approccio molto pratico e low budget, con l'obiettivo finale di costituire un'azienda che si occupi di costruire software come la WIILoop Machine.
Dall'altra parte invece abbiamo un professionista delle performance a livello mondiale, il quale si affida a strumenti professionali già   rodati e li utilizza con una tecnica estrema, proponendo infine un nuovo mestiere nel campo del sound design, appunto il controllerist.
In entrambi i casi il risultato è molto interessante e degno di essere approfondito. Per cui, a questo punto, visto l'andamento che hanno preso i post di questi ultimi giorni, non posso fare altro che segnalare il sito Controllerism, vera risorsa per chi vuole studiare le molteplici tecniche di controllo e manipolazione sonora che possono essere effettuate tramite computer e software.
Gianpaolo D'Amico is an independent creative technologist for digital media. He is the founder of sounDesign and a music obsessed since he was 0 years old.
Latest posts by Gianpaolo D'Amico (see all)