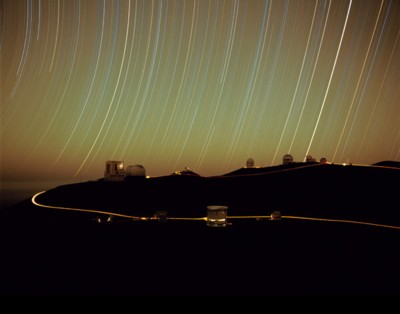 Chi di voi non conosce lo ZKM – Zentrum fuer Kunst und Medientechnologie di Karlsruhe si perde qualche cosa…
Qualche anno fa ho avuto l'occasione di incontrare i direttori del dipartimento di Visual media e di Music & Acoustics. Giovanissimi, e molto preparati, rappresentavano molto bene la filosofia del centro, all'avanguardia sull'utilizzo, lo studio e la documentazione delle nuove tecnologie digitali nel campo dell'arte e in tutti i campi che trasversalmente entrano in contatto con l'arte stessa.
Dal 2007 il Centro per l'arte e i nuovi media promuove annualmente la competizione internazionale Giga-Hertz. Nata dall'impegno del suo direttore Peter Weibel innanzitutto, è organizzata dall'Istituto di Musica ed Acustica dello ZKM stesso e dall'Experimental Studio for acoustic art di Friburgo.
Il premio è dedicato alla Musica elettroacustica ed Acusmatica, e comprende due categorie.
La prima – il Grand Prize – è un riconoscimento attribuito dalla giuria ad una personalità   di chiara fama nel campo della musica elettroacustica. I candidati sono proposti dalla giuria, e dunque non si tratta di una competizione pubblica. Per intenderci, il vincitore della scorsa edizione è stato il compositore inglese Jonathan Harvey. Un riconoscimento alla sua lunga carriera – ma secondo me sarebbe bastato il suo capolavoro Mortuos Plango, Vivos Voco del 1980.
Posto che molti dei nostri lettori concorreranno al Grand Prize tra diciamo un trentennio (Harvey è del 1939), passiamo a quel che ci interessa: lo Special Prize.
Si rivolge a giovani compositori ed artisti, e lo scopo dichiarato è di premiare "un lavoro, e non una persona". Dichiarazione d'intenti che si traduce nella pratica in quattro borse di studio del valore di 8000 euro ciascuna (2 finanziate dallo ZKM e 2 dall'Experimental Studio). Il grant deve essere dedicato alla realizzazione di un progetto presso lo studio che eroga la borsa.
Per partecipare è necessario inviare un brano recente (realizzato non prima del 2003) e il progetto di lavoro che si intende realizzare in caso di vittoria. Non ci sono limiti estetici o formali, tuttavia per rispettare il tema del premio le composizioni e i progetti inviati dovranno possedere una delle seguenti carattteristiche:
essere composizioni per supporto oppure con live electronics
essere composizioni elettroniche: dunque acusmatiche o per strumenti ed elettronica
possono essere lavori elettronici o elettroacustici con video
Il bando scade il 19 aprile. L'application form è compilabile solo on-line.
Una curiosità  : il premio è dedicato allo scienziato Heinrich Hertz che fu professore all'Università   Tecnica di Karlsruhe e proprio lì dimostrò l'esistenza dell'onda elettromagnetica.
Sara Lenzi is Director of Marketing at Sonoport. With more than a decade of experience in sound design and audio branding consultancy, she writes about all the multifaceted aspects of sound in communication. She is an international lecturer and founder of Lorelei Sound Strategies, the first sound branding boutique studio in Asia. Sara has a Master Degree in Philosophy from the University of Bologna and she is starting her PhD at the University of Bilbao, Spain. She lives in Singapore, where she spends her free time in tireless exploration of local food stalls and vintage shops, sipping cocktails in the tropical humidity and diving with giant turtles in the South China Sea.
Latest posts by Sara Lenzi (see all)