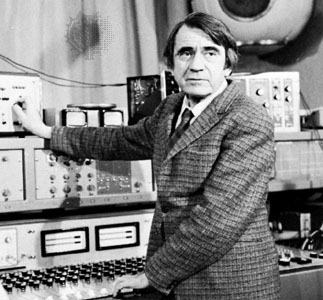 Il 5 ottobre prossimo saranno 60 anni esatti da quando Pierre Schaeffer propose coraggiosamente il primo concerto di musica per supporto.
Tempo Reale ripropone alle orecchie di oggi quello stesso concerto, domenica 5 ottobre alle 11,00 presso la sede di Villa Strozzi a Firenze.
In programma, alternati da opere elettroacustiche contemporanee, i primi cinque studi di Schaeffer, i primi cinque esempi in assoluto di musica per supporto…étude aux Chemins de Fer, étude Violette, étude Noire, étude Pathétique. Un appuntamento da non perdere. Fingendo per un attimo di essere tra il pubblico perplesso di quell'ottobre 1948.
Sara Lenzi is Director of Marketing at Sonoport. With more than a decade of experience in sound design and audio branding consultancy, she writes about all the multifaceted aspects of sound in communication. She is an international lecturer and founder of Lorelei Sound Strategies, the first sound branding boutique studio in Asia. Sara has a Master Degree in Philosophy from the University of Bologna and she is starting her PhD at the University of Bilbao, Spain. She lives in Singapore, where she spends her free time in tireless exploration of local food stalls and vintage shops, sipping cocktails in the tropical humidity and diving with giant turtles in the South China Sea.
Latest posts by Sara Lenzi (see all)