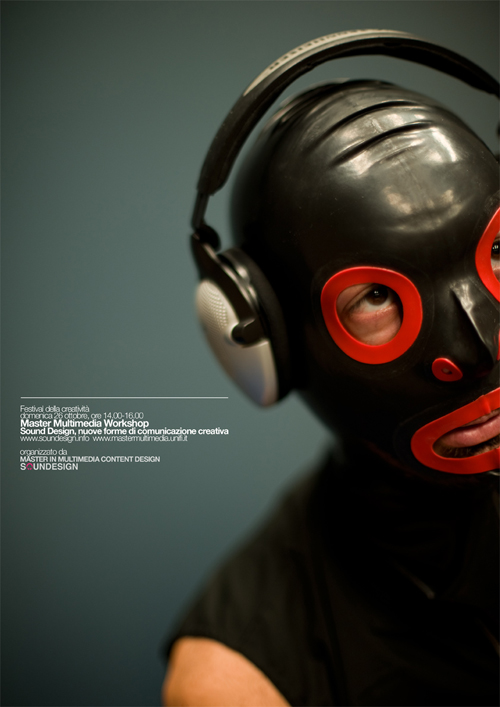 sounDesign organizza il workshop Sound Design, nuove forme di comunicazione creativa, il giorno 26 ottobre presso il Festival della Creatività a Firenze.
Sara Lenzi e Gianpaolo D'Amico moderano un incontro in collaborazione con il Master in Multimedia Content Design dell'università  di Firenze con i seguenti ospiti:
Il workshop sarà  un momento importante per fare il punto sullo stato dell'arte e sul futuro del sound desing, alla luce di tutti gli argomenti e i temi che abbiamo affrontato in questi due anni di blog.
La sede del Festival è la Fortezza da Basso di Firenze, 2 minuti a piedi dalla stazione di S. Maria Novella. L'orario scelto è 14,00-16,00, per cui è molto comodo arrivare e ripartire nello stesso giorno.
Le adesioni sono molto numerose, vi aspettiamo numerosi.
Il report del workshop è qui.
Gianpaolo D'Amico is an independent creative technologist for digital media. He is the founder of sounDesign and a music obsessed since he was 0 years old.
Latest posts by Gianpaolo D'Amico (see all)