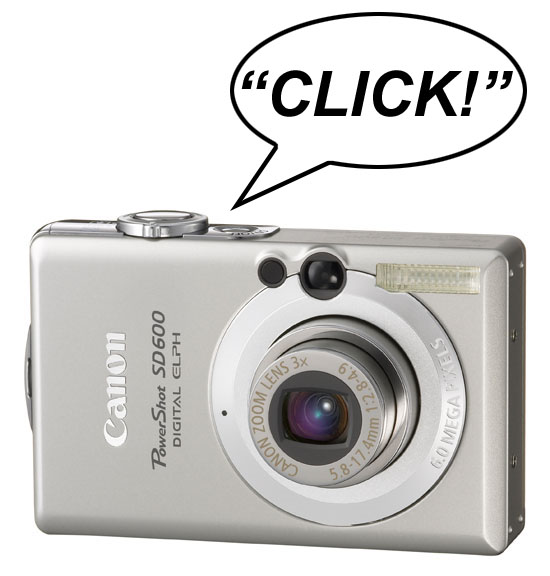 Prendo in prestito il titolo dal bel blog Interaction design, dedicato al caldo campo dell'interaction design e dell'usabilità  dei prodotti. Qualche tempo fa gli autori si sono occupati di un tema che calza a pennello con quelli affrontati da Gianpaolo nell'intervista a Lise, ovvero: il suono negli oggetti, e in particolare, il suono degli oggetti silenziosi…
Riprendendo a loro volta uno spunto lanciato da Dave Gustafson di Unpressable Buttons, si sono infatti interrogati sui suoni di quelli oggetti che una volta erano rumorosi e ora, con il procedere della tecnologia, non lo sono più. Molto meglio, direte voi. Il mondo è già abbastanza inquinato, acusticamente e non.
E invece no. Macchine fotografiche digitali, distributori automatici di caffé, automobili elettriche di lusso, persino le slot machines…vittime della digitalizzazione, hanno perso il suono caratteristico che veniva prodotto dalla loro natura meccanica. Conseguenza non prevista dai produttori: gli utenti non hanno gradito, non hanno gradito affatto.
Perché il click della macchina fotografica e il confidenziale scorrere del rullino davano la certezza dello scatto, e non ci rassicura per niente vedere in tempo reale sullo schermo che la foto, ancorché silenziosamente, è già  sicura in memoria. Pare che quel caro vecchio click fosse ormai parte dell'esperienza fotografica, e ci manca. Non sono serviti i tentativi di inserire un click digitale, più sommesso, più intimo. Il click è anonimo, un "click" può significare qualsiasi cosa, sostiede Dave, product designer e esperto di "user experience".
Stesso dicasi di slot machinens e distributori di caffé, dove si è arrivati ad inserire artificialmente il suono dello scorrere delle monete (oggi sostituite da schedine magnetiche con cui si ritira il premio alla cassa) e del cadere dei gettoni.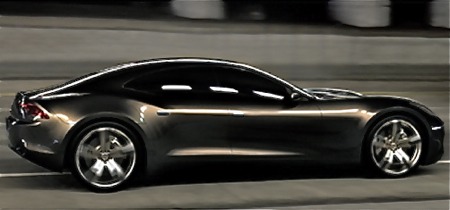 Ancora più sentito il problema delle auto elettriche. Pare che la Fisker Automotive abbia dovuto inserire un finto rombo di motore, con l'ausilio di altoparlanti interni ed esterni alla macchina, per riparare alla delusione dei suoi facoltosi clienti. Eh sì, perché la Fisker produce auto elettriche di lusso, e ha dovuto fare i conti con chi sborsa una cifra a molti zeri per un'auto sportiva che poi nessuno si gira ad ammirare perché quando passa non fa rumore…certo, la casa automolistica ufficialmente parla di problemi di sicurezza legati al non sentire il rumore di un automobile in avvicinamento. I maliziosi però sottolineano anche il valore affettivo di certi rumori che ci circondano e che molti considerano parte integrante dell'oggetto, un oggetto con sui spesso si ha, per l'appunto e come sottolinea anche Lise, una relazione d'affetto.
Il tema non è di secondaria importanza per noi che ci occupiamo di progettazione sonora e che ci interroghiamo sul ruolo futuro del sound designer. E infatti è emerso anche durante la chiacchierata al Festival della Creatività .
Io preferire porre la domanda in questi termini: quello che manca è una corretta progettazione sonora – che dovrebbe per l'appunto essere affidata alla figura del sound designer – che consenta il passaggio senza traumi dal suono analogico degli oggetti ad un suono digitale, altrettanto emozionante e user-friendly, ma allo stesso tempo soundscape-friendly, oppure il suono degli oggetti è un'esperienza collettiva di tale importanza che più il mondo diventerà  silenzioso più reclameremo i cari vecchi rumori della vita quotidiana, anche al costo di inserirli artificialmente negli oggetti?
Sara Lenzi is Director of Marketing at Sonoport. With more than a decade of experience in sound design and audio branding consultancy, she writes about all the multifaceted aspects of sound in communication. She is an international lecturer and founder of Lorelei Sound Strategies, the first sound branding boutique studio in Asia. Sara has a Master Degree in Philosophy from the University of Bologna and she is starting her PhD at the University of Bilbao, Spain. She lives in Singapore, where she spends her free time in tireless exploration of local food stalls and vintage shops, sipping cocktails in the tropical humidity and diving with giant turtles in the South China Sea.
Latest posts by Sara Lenzi (see all)