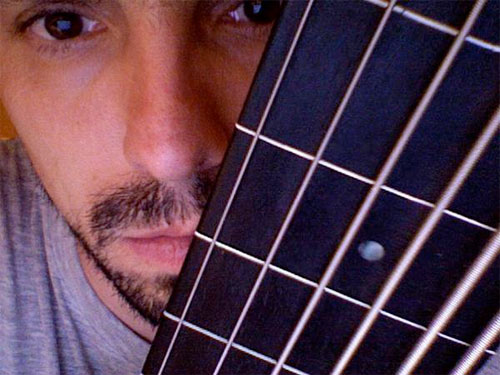 Aggiorniamo con piacere questo post pubblicato qualche giorno fà per segnalare un appuntamento molto importante.
Andre Valle (CIRMA/DAMS – Università  di Torino) ha organizzato il workshop SuperCollider Crash Course sul software SuperCollider.
La sede del workshop sarà Torino, presso Facoltà di Scienze della Formazione, Laboratorio Multimediale G. Quazza, LAB01, nei giorni 10-11 Febbraio 2009, nei seguenti orari: 10-13 / 14-18.30.
Programma:
Il workshop si propone di fornire un'introduzione di base a SuperCollider. Per il neofita, SuperCollider presenta tipicamente un primo passo d'apprendimento piuttosto ripido, che dipende dal numero elevato di aspetti da tenere in considerazione. Tuttavia, una volta compresi i punti fondamentali, SuperCollider permette agevolmente di proseguire da soli nell'apprendimento. Il workshop si propone esattamente di agevolare questo primo passaggio fornendo una visione d'insieme su SuperCollider ed indicando come procedere di lì in poi.
Cosa ci sarà :
architettura
ambiente
fondamenti di programmazione
panoramica sulla sintesi
fondamenti di scheduling
fondamenti sulle GUI
Cosa non ci sarà :
introduzione ai segnali digitali e alle tecniche di sintesi;
introduzione alla musica elettronica e/o discussione sui notable users di SuperCollider ("E Aphex Twin?");
apostolato sul perché è bello/utile/necessario imparare SuperCollider invece che Max/MSP, PD, Csound, Reaktor, Chuck etc;
effetti speciali per convincersi del punto di cui sopra;
bella musica con cui rinfrancare lo spirito dopo l'arido codice.
Materiali:
Il workshop utilizzerà il manuale italiano.
Requisiti:
competenze: conoscenza di base sull'elaborazione digitale del segnale;
hardware: ogni partecipante lavora sul proprio computer portatile (chi non ne fosse provvisto, lo segnali).
software: SuperCollider è multipiattaforma (Mac/Windows/Linux). L'ambiente di sviluppo è differente nelle tre piattaforme, ma le funzionalità  sono sostanzialmente le stesse.
Infine ultima raccomandazione: per evitare di perdere tempo, è opportuno risolvere eventuali problemi di installazione prima del workshop.
Per tutti i possessori di sistema operativo Linux: verificare prima il proprio IDE preferito, non sarà possibile assistenza specifica per i problemi di configurazione.
Il costo del workshop è veramente a portata di mano: 75€.
Riferimenti:
Andrea Valle: andrea.valle@unito.it
sito Internet: http://www.cirma.unito.it/andrea/
pagina MySpace: http://www.myspace.com/andreavalle
canale YouTube: http://www.youtube.com/user/vanderaalle
Gianpaolo D'Amico is an independent creative technologist for digital media. He is the founder of sounDesign and a music obsessed since he was 0 years old.
Latest posts by Gianpaolo D'Amico (see all)