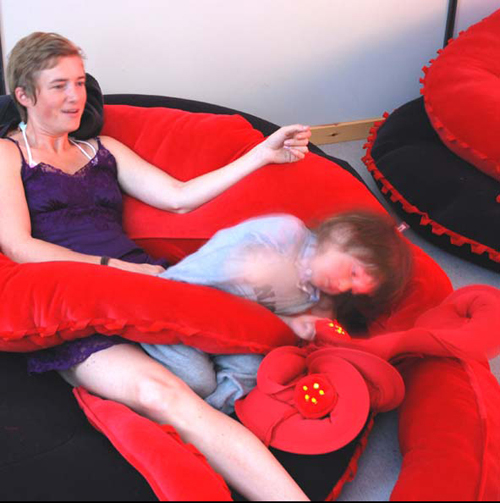 La Nuova Accademia di Belle Arti di Milano organizza un workshop gratuito di 4 giorni dal titolo Sound Furniture, in cui sarà  possibile studiare i temi dell'interior design, della musica, del sound design, dell'interaction design, dell'experience design e infine del service design.
Il workshop è basato su tre elementi principali:  la musica d'arredamento (Musique d'Ameublement) di Eric Satie, l'ambient music di Brian Eno e gli ambienti interattivi collaborativi progettatti dal gruppo artistico MusicalFieldsForevers.
Gli insegnanti del corso sono: il sound designer e musicologo Anders-Petter Andersson, assistant professor all'Interactive Sound Design BA Programme all'università  di Kristianstad, e il compositore, performer, video artista e programmatore Fredrik Olofsson.
Gli orari sono i seguenti:
Lunedì 8 Giugno, ore 9-13: Lecture sul tema del Sound Furniture;  14-18: Esercitazione sulla scelta di posti fisici in cui creare esperienze sonore;
Martedì 9 Giugno, ore 9-13: Lecture sulle azioni musicali e la tecnologia dei sensori; 14-18: Formulazione delle proposte di progetto;
Mercoledì 10 Giugno, ore 9-13: project work; 14-18: project work;
Giovedì 11 Giugno, ore 9-13: project work; 14-18: Presentazione e apertura della mostra di Sound Furniture.
Gli strumenti da utilizzare sono invece:
Per informazioni e iscrizioni: NABA Nuova Accademia di Belle Arti di Milano.
Gianpaolo D'Amico is an independent creative technologist for digital media. He is the founder of sounDesign and a music obsessed since he was 0 years old.
Latest posts by Gianpaolo D'Amico (see all)