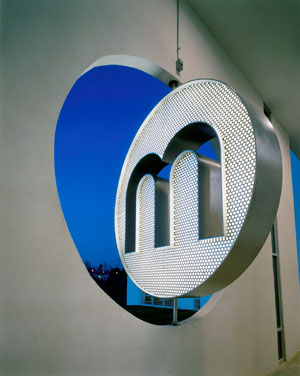 ICAB è il primo social network gratuito per professionisti, appassionati e curiosi dei temi dell'audio branding. Il suo fondatore, Rainer Hirt, è l'uomo dietro l'organizzazione di Audio Branding Conference, la prima conferenza sul sound branding che si è tenuta di recente ad Amburgo, e vi diremo presto qualcosa di più sulle loro attività  e perché no sui risultati del convegno, al quale hanno partecipato molti rappresentanti del mondo dell'impresa.
Al primo sguardo, gli argomenti messi sul piatto dai partecipanti alla community sono quelli che più ci stanno a cuore.
E per chi si occupa di sound branding oggi, in una fase in cui molte imprese e agenzie di comunicazione sono ancora scettiche, e gli stessi sound designer vivono un momento di sperimentazione e forse anche perplessità , si tratta di argomenti fondamentali. Eccone alcuni esempi:
come valutare qualitativamente e quantitativamente i risultati dell'utilizzo di un branding sonoro, rispetto magari ai risultati del branding visivo, più studiati e più a portata di impresa?
quali sono i migliori audio logo di sempre, e perché?
che differenza tra il tradizionalte jingle e il logo sonoro che oggi si vuole proporre? Che approccio strategico verso appunto il nuovo concetto di fare branding attraverso il suono?
La comunità  è viva e attenta, anche se a volte si percepisce come la mancanza di una storia concreta del sound branding influenzi poi le discussioni teoriche, e costringa a navigare a vista. Ovvero, a volte ci si perde un po', quasi che l'effettiva possibilità  di fare branding attraverso il suono fosse in realtà  una discussione puramente virtuale e teoretica tra esperti, piuttosto che la risposta ad una esigenza concreta o un'esperienza creativa artigianale. Nel mondo del sound design oggi se ne parla molto, è vero. Ma il mondo dell'impresa, là  fuori, che ne pensa?
D'altra parte, consiglio a tutti gli scettici, e a chi può pensare che le innovazioni rispondono sempre ad una esigenza del mercato, il bel testo Design-driven innovation di Roberto Verganti per Harvard Business Press (esiste anche in versione italiana, stesso editore). I sound designer dovrebbero forse osare di più e vedere il futuro del sound branding al di fuori delle discussioni elitarie e più nel contesto reale di innovazione e creazione.
Sara Lenzi is Director of Marketing at Sonoport. With more than a decade of experience in sound design and audio branding consultancy, she writes about all the multifaceted aspects of sound in communication. She is an international lecturer and founder of Lorelei Sound Strategies, the first sound branding boutique studio in Asia. Sara has a Master Degree in Philosophy from the University of Bologna and she is starting her PhD at the University of Bilbao, Spain. She lives in Singapore, where she spends her free time in tireless exploration of local food stalls and vintage shops, sipping cocktails in the tropical humidity and diving with giant turtles in the South China Sea.
Latest posts by Sara Lenzi (see all)