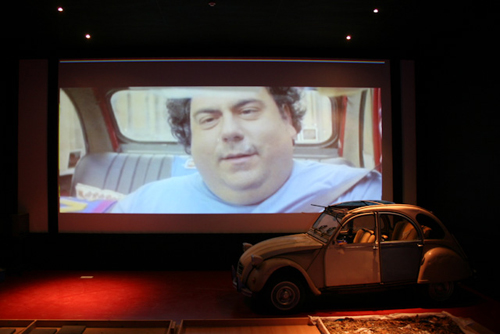 We're living very strange days: sound professionals are very tough people, they know their work sometimes could be very hard, like recording sound underwater, following crazy seals vocals or jumping inside a very very noisy car.
Everything starts with Johan Primero, Johan Kramer's new movie, an extraordinary story of love and devotion to the world of football. In few words: Johan Puig is a 42 years-old man who drives his car 50 times a day around the stadium of FC Barcelona, in order to bring luck to his loved spanish club. And what a big surprise: Johan's home is the sexy & vintage Citroën 2CV.
The entire movie is based on the relationship between the actors and the car, so we can imagine what kind of problems were born when designing the whole soundscape. The solution was around the corner: to bring the car to the recording studio!
Johan Kramer and his assistant Andreas Pasvantis decided to make a short film about this extraordinary situation, to document the great work of sound design made for the movie. The video was directed, filmed and edited by Andreas himself.
The company which accepted this challenge is FC Walvisch, a sound studio of Amsterdam (The Netherlands), specialized in making sound and music for commercials, films, music videos, games and online media.
As Andreas told us:
They [the team at FC Walvisch] recorded all the sound for the film since the film was shot on a Bolex camera which make such a noise that almost all set recorded sound was not good enough to use.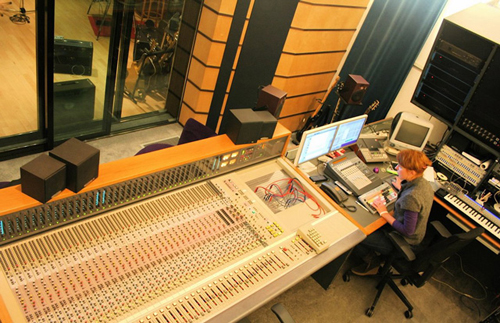 In the video you can see the sound supervisor Marcel Walvisch and the foley artist Eelco Bakker, while the music was composed by  Tom Holkenburg aka Junkie XL, who is also the author of the soundtrack of the main movie.
Johan Primero and his 2CV will run on the screen of many european countries on 17th June 2010.
Gianpaolo D'Amico is an independent creative technologist for digital media. He is the founder of sounDesign and a music obsessed since he was 0 years old.
Latest posts by Gianpaolo D'Amico (see all)