If you don't like happy-ending stories maybe now it's the time to change your mind. A guy from a small town in Colombia fell in love with Sound, left the traditional school and decided to use the web as a tool to educate himself and then create a place called Designing Sound, a passionate blog devoted to the world of sound design for visual media.
The name of this guy is Miguel Isaza and he is the perfect man for this crazy era: he knows how to spread a tweet and write a good blog title, believes to the promotion of a world wide community for sharing experiences or ideas, and, last but not least, he aspires to be a sound designer…can you ask for more?
We wanted to interview Miguel for a long time but today is the right day, because together with a bunch of other Sound super heroes he launched Sonic Terrain, a brand new project dedicated to the world of field recordings. Here we go…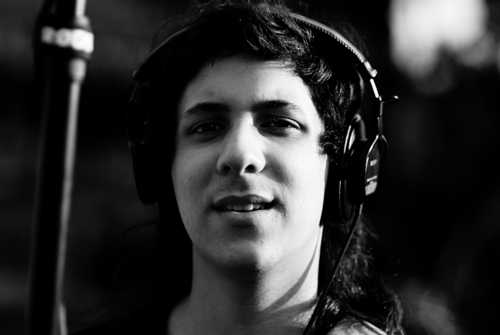 Hi Miguel, you are one of the most prolific web authors about the theme of sound design. Can you tell us something about yourself and your real-life work?
First of All, Thanks for your words and the invitation! I love this blog, so I'm totally flattered. It's a bit weird to be in the position of the interviewed and not asking questions, hehe.
Well… about me. I'm from Colombia, from a small city called Medellin. We don't have many film or sound schools here, but that wasn't reason to not to love sound. I grew up in a family of musicians, so I was interested on music from my early years. I started playing guitar, then drums, but it was when I met synths and all kind of modern sound manipulation devices when I fall in love with sound.
I started sound engineering, but left there in second year because I didn't like what I was learning there. Also, I discovered sound design by that time and I was fascinated with that world. So, I began studying by myself, using different kind of resources, including Internet. I was founding a lot of amazing resources there and I was learning a lot. When I had been more time studying in this way, I had an idea: what if I share my resources and ideas to the public and try to create new ones? That would be great to help other person sharing my resources with him, and also to know about others' opinions/resources, meet new people with my same passion, etc. So, I started Designing Sound, inside the Noisepages community from Peter Kirn (Create Digital Music), who has helped me a lot on this online journey. He is one of my favorite web authors, so it has been awesome to work with him in Noisepages.
So… the blog started to get a lot of traffic and with time I started to contact several sound designers, spread the word about everything on Twitter, Facebook, etc. It was pretty difficult at the beginning, because I had to do everything through the Internet, I didn't know anyone on the industry personally at that time, and my english wasn't so good (I still work on it everyday, hehe), but as many things on this life, it was just about passion and hard work, and my plans worked great. I started to develop some exclusive content, with true sound masters such as Rob Bridgett or Dave Whitehead. With time the site become more popular, and now we have a really cool vault of amazing resources. Also, as you may know, this year I merged the site with Filmsound Daily, and since then, I've been working with Jake Riehle on the film interviews. He is a very kind person and loves to do this too, so we have a very cool relationship.
I tell you this story because DS has become a true real-life work for me and I spend a lot of time on it everyday. The posts are just the final result, but contacting people, dealing with lots of mails each day, updating the site, preparing the specials, interviews, etc. It requires time, but I love to do that! I don't get money from it and I don't want to accept money from something related to DS never. I run the site just because I love this thing. And I can tell you that I've obtained a LOT things here that money can't pay.
Another job I had is on Hispasonic.com, where I'm editor-in-chief, so I work redacting news and articles there. It's the biggest audio production community in spanish, so I'm proud to be a part of it. I also have my spanish sound design blog hosted in there.
I spent the rest of my time to study and practice sound design, putting my own homework and challenges, reading and practicing a lot. I'm also working on my demo reel and I've some work plans for the future, with some cool sound friends. In my hobby times I also use to compose music using my field recordings and some electronic devices.
Some months ago we interviewed Andrew Spitz (Social Sound Design) and asked him about this new community of Sound which is growing very fast. Do you feel we came to a critical point? Are we getting mainstream or whatever? What's happening?
We are late in terms of the actual web communities (web 2.0 has been here from a long time) but I'm glad to see the level we've reached. I was there when we were a few, and seeing what we have now, it's just incredible. These days we have a lot of amazing things, such as those great sound blogs, the funny and inspiring discussions on Twitter, and projects like Social Sound Design or the Independent SFX Libraries that make this community a very cool place.
Some years ago it was really difficult to found valuable stuff from sites different than filmsound, gearslutz or the DUC. Now we have several blogs, tons of daily information, great discussions, online challenges, good friends, etc. I think we really deserve this thing… An online community where all kind of sound design geeks can interact, learn from each other and share things over the world. The best point is that we're not only in one place. We're sharing, learning and having fun with sound lovers over the entire world. It's awesome!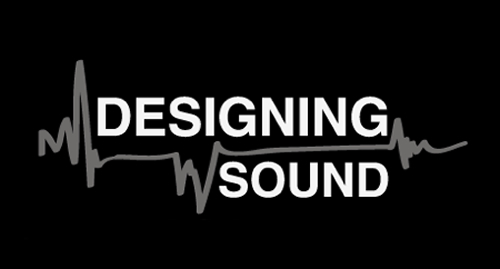 With Designing Sound you talked about diverse themes (video games, sound design for films, SFX libraries, etc.) and then you contributed to promote the figure of the modern sound designer. Do you think the industry is ready to globally recognize this professional role?
Globally, I would say not.
I've seen that modern hollywood directors have been giving more importance to sound in their films and are becoming true sound directors on their productions. That results into an amazing sonic experience, and I think that it is the best recognition that any sound designer could have: great films, a good director to work with, and lots of opportunities to tell stories with sound. And it's not only because the directors care about the sound on their works. It's also a result of the great work done by those fantastic sound masters that we have in the industry. Those guys who make their best work and evangelize sound all the time, they really deserve those opportunities. There's also a bunch of great sound guys making amazing sonic experiences on video games and interactive media, and apart of the typical countries/cities fro sound, there are several places such as France, New Zealand or Spain, where you can find really good productions, with outstanding sound works.
That's good for specific countries, but not from a global position. For example, here in Colombia there are really few sound designers out there, and directors or producers don't care too much about sound, or don't have the resources/budget to include good sound design professionals in their productions. So they just hire technicians, musicians or just someone who knows how to sync library sounds effects to picture.
Also, these days we have a lot of impressive tools to work with (more than we might need), there is more documentation online, more schools with sound design programs, so it contributes to a better recognition for the craft. Education is so important, and -for me, it's the key. The times with limited and expensive resources are gone and these days, anyone who has access to the Internet, a computer and a cheap handheld recorder can learn and practice a lot of things.
And that's what we do with this community: educate ourselves together! I've seen people graduating from an audiovisual/film careers and just thinking about sound as a simple partner of the visual content. Sound isn't there to simply support the visual content. Sound is there to support the whole story, and that's what we need to teach to the world, that sound designers are true artists and storytellers and this is not a simple technical work that anyone can do.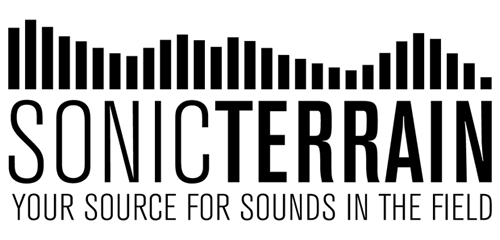 Now you launched Sonic Terrain, a new website with the other sound professionals and authors. Could you explain the project and why you created?
As an aspiring sound designer, I love field recording and it's an essential discipline for me. I love to capture sounds from the world, and play with them in lots of different ways. The fun thing is that there are a lot of people who love this thing too, and seeing this unstoppable community growing, plus having the great experiences I had with Designing Sound, I thought myself:
We need a web 2.0 site dedicated to field recording
I came with the idea to Nathan Moody (Noise Jockey), which is a very nice person and a really talented multi-disciplinary designer. We started to work on the concept, resulting Sonic Terrain, an online place where you can find daily news, articles and all kind of resources about field recording, and also interact with other users, discover new places, meet other recordists and people with your same passion, and learn something new each day.
Our main goal is to take field recording not just as a craft practiced for sound design, but also as an important craft practiced on several disciplines, including music, sound art, research, nature conservation, etc. Sonic Terrain takes field recording from the concept of sounds recorded outside the studio, no matter its future use. So, sound designers can learn from musicians' experiences, or researchers can learn something from the sound artists' approach to field recording, etc. That's something awesome for anyone on this field.
We also have the contribution of Colin Hart, another good friend of mine who teaches sfx/location recording at Full Sail University and loves sound as we do. It's a honor to work with him. Also, Michael Raphael (Field sepulchra) and Charles Maynes will be doing posts, talking about his experiences recording sounds for their different projects. Sepulchra is one of the first sound blogs ever created, and it has inspired several people (including me) to create one of them, so it's great to have the contribution of Michael, and Charles is one of the most prolific recordists out there, so really good for me to work with such talented and amazing people.
The same passion, lots of good friends, tons of learning. What else could we need? 😀
What are your future plans about Sonic Terrain?
Our project is just starting, so there are a lot of plans for the future. Our first goal now is to spread the word about the site, and do a lot of hard work on the articles and content. We have several things planned that will be coming with time, including recording challenges, interviews with sound recording pros, guest stories, an experimental music netlabel/label, iOS apps, and lots of cool stuff.
Also, we want to see this community bigger, so we'll support all the sound bloggers out there and also encourage more recordists to create their own sonic web places. If we work hard on this community, can you imagine it would be in a couple of years? Crazy!!
Another project in which you are involved is the spanish blog Fotograma Sonoro, can you tell us something about it and if one day we will read an english-not-googled version?
I created Fotograma Sonoro to help spanish language people to learn more about sound design for visual media. It's the only sound design blog in Spanish, so I started with the basics. The content it's different that DS and almost all the posts are developed entirely by me. The resources for sound design available in Spanish are really few, and there are a lot of people interested in this field, so the response of the readers has been amazing! It's a pleasure to write for people who really values your work.
And an english version… Would be cool but it would be a bit useless too, because some of the info I publish there can be found easily on English sites (I traduce and take info from some DS interviews, Mix articles, etc), except my opinions and that stuff. Besides, with the work on my personal blog, Designing Sound, Fotogama Sonoro and now Sonic Terrain, I simply don't have more time for another site right now!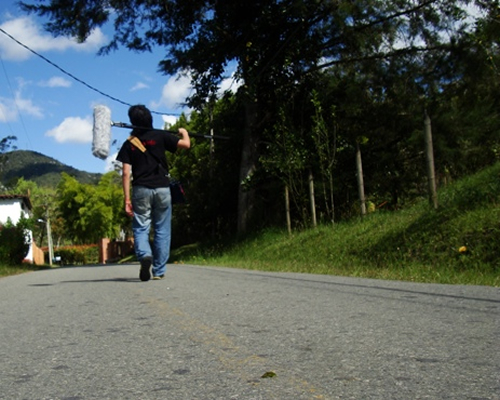 Last but not least, what are your inspiration and influence in the field of Sound?
In the sound design world, I have several sound heroes. I declare myself a fan of lots of great sound makers out there, If Ben Burtt or Gary Rydstrom would have a religion, I would go to their church everyday 😛 There are several sound guys that have influenced and inspired me a lot, including Ren Kyce, David Farmer, Dane A. Davis, Charles Deenen, Ann Scibelli and Erik Aadahl… just to name a few. I've followed and studied their work from a long time and learned a lot. Also, I've worked with several of them in DS, so it has been an amazing experience for me. I love to hear to the work of masters such as Treg Brown or Alan Splet. It's really inspiring!
There are two persons that have been a big influence and source of inspiration for me. One is Bryan Jerden, one of the best friends I've met in this adventure. Bryan is an amazingly talented sound designer and is also a fantastic person. He is my mentor and has helped me a lot to grow in my sound design career, so he has been a really big influence to me, both professional and personally. The other person is Tim Prebble, who I admire a lot. From his sound design work, to his blog and his sfx project. He is a wonderful person and excellent sound designer. Plus, he has been doing a lot of amazing things for this community from its beginnings.
In general, I think each of the sound designers on Twitter, each sound guy that grant me an interview/special/article, each DS reader that drop a comment on one of my blogs, or simply anyone who share something for this community is an influence for me. I've learned a lot from those guys, no matter if it's an young student or a sound designer with a big list of credits.
Gianpaolo D'Amico is an independent creative technologist for digital media. He is the founder of sounDesign and a music obsessed since he was 0 years old.
Latest posts by Gianpaolo D'Amico (see all)