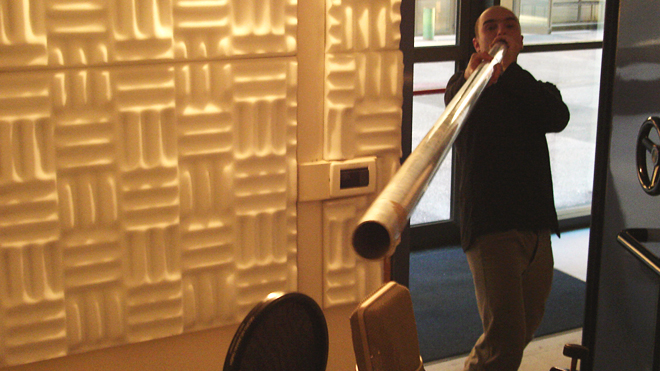 Cotrone is an italian and spanish production directed by Marcel.lì Antùnez Roca in partnership with Panspermia S.L., VR & MMP, CIRMA, Servi di Scena opus art and Festival Temporada Alta. It is based on the Nobel winning Italian playwright Luigi Pirandello's masterpiece I Giganti Della Montagna (The Mountain Giants).
The italian sound lovers Andrea Valle (researcher at the Department of Fine Arts, Music and Performative Arts of the University of Torino) and Paolo Armao (Sound Designer working at Virtual Reality and Multi Media Park in Turin) were part of the team who worked on the sound design of the show.
They created more than 700 sound samples (95% were entirely recorded and edited from scratch) and 30 music backgrounds, which after were optimized for the real-time Pure Data audio engine developed by Marcel.lì's team.
For 10 days Andrea and Paolo recorded foleys at the ASALab, after organizing sessions using  a spotting log, a document in which they categorized the sounds based on their physical properties (metal, wood, water, etc.).
So do you want to know the tech stuff? Andrea and Paolo gently told us their tech story:
We mainly used a Sennheiser MKH 418 S mic, pre-amplified by an Amek Pure Path by Mr. Rupert Neve, sometimes in addition to a Neumann M 149 Tube. For field recording sessions we pre-amplified the KNH 418 S mic with a Sound Devices MixPre Compact Field Mixer.

The use of a contact mic also made a particular contribution to the sound library. We used the Cold Gold handmade contact mic to add some personality to the sound we were already recording with the shotgun, and to take advantage of the technology behind these kind of mics. Contact mics really change your approach and relation to the sounds you're recording. Because it records sound vibrations through solid material, a sound recorded through a contact mic changes the way you think of that sound and how it could be used.

The first interesting capture with the contact mic was made by accident two years ago, when we were recording some Aosta Valley soundscapes for an interactive multimedia space (The House of Ancient Remedies). We stumbled upon an anthill in the midst of our camp and decided to slip in the contact mic out of sheer curiosity-expecting something rather banal and because when you are standing in the mountains of Italy equipped with 3 microphones, a portable recorder, a field mixer and a lot more toys, you tend to do things like that. We were amazed by the aural activity down there and it is now one of my favorite sounds in my personal sound library.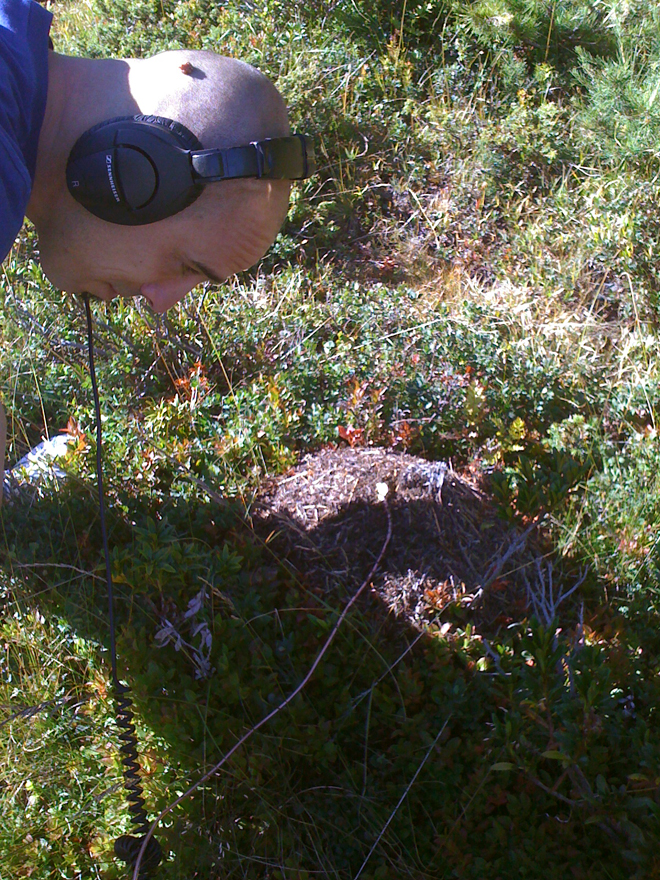 Anyway Andrea and Paolo had to work very hard to match Marcel.lì's ideas. Again from Paolo's words:
For the sound effects stem, we often influenced our samples introducing resonances taken from other materials. As you can find in the video, that's the technique we used for the meat mincing kitchen scene for which we recorded three different layers of sounds using a bike and a few other household things that clink, clang, and splat:

a main engine rumble was created by a post card flapping through the spindles of a moving bike wheel
a thinner kind of paper created the sound for the machine that minced the meat
we squished fruit to provide the sound of the actual meat being minced
a knife in the bike wheel spindles gave a metallic resonance which we planned to use to augment the main engine rumble

We weren't satisfied with the metallic resonance introduced by the knife so we decided to add the metallic component we were after by processing the post-card-flapping sound with the AudioEase's Speakerphone plug-in, adding a closed metallic bin frequency resonance that did the trick.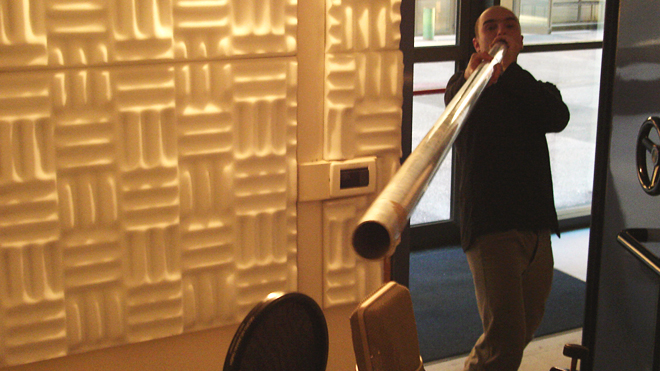 In Cotrone work sound design and music composition used the same materials. All the music composition was made in Super Collider using only samples and focusing on real time algorithmic composition techniques which were driven by interactivity.
Many theatre scenes were managed differently. For the Puppet scene they used toy/ethnic winds and a glockenspiel, while for The Kung Fu scenes, which were based on a groovy style, they created a percussion piece made of domestic sounds with a dedicated antiphonal structure.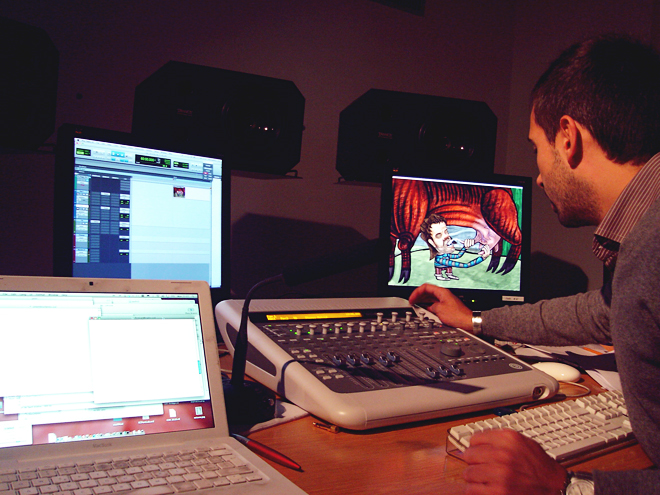 Another interesting technique was adopted in the two mockumentaries dealing with the death of Pirandello. The so-called No-Input Mixing Board (NIMB), mainly developed by experimental japan artist Toshimaru Nakamura, is a technique in which a mixer is wired connecting its output to its input, in order to create unpredictable tones thanks to the exploitation of electric noises enhanced by feedback.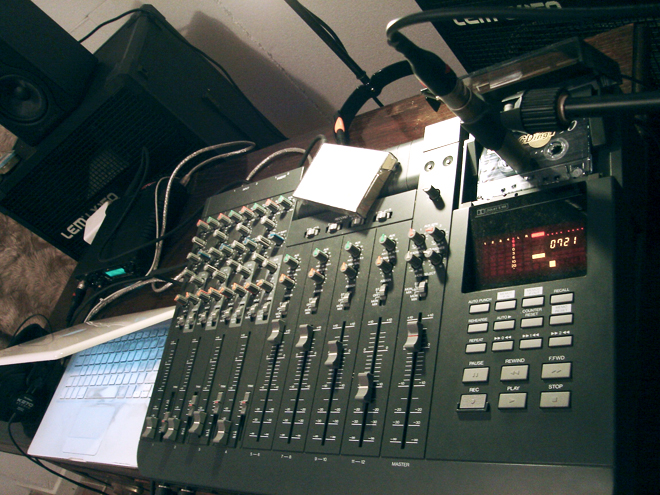 If you want to know more about this wonderful work you can read the paper Integrating Sound Design and Music Composition in the Interactive Play Cotrone by Marcel·lí Antúnez Roca, published in the 2nd volume of the journal The New Soundtrack for the Edinburgh University Press on March 2012, and you can listen to Arsenale delle Apparizioni from Nephogram, as musical support for the show.
Gianpaolo D'Amico is an independent creative technologist for digital media. He is the founder of sounDesign and a music obsessed since he was 0 years old.
Latest posts by Gianpaolo D'Amico (see all)