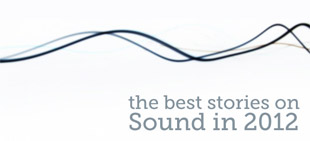 We are in the last day of 2012 and then we are supposed to follow the trend of the perfect blog in the digital universe: create a list of the best something of this year. Many ideas came in our mind during these days, like a list of the best sound apps (too obvious), the best sound design websites (we know them very well), the best SFX libraries (noooooo….) and so on.
At the end I took the decision: to collect all the contents we posted to our channels (this blog, the Twitter profile and the Facebook page), analyze them and then extract the most successful articles people read, commented, retweeted, liked and linked again. So here we go with our list of the best stories on Sound in 2012. I hope you will like it while saying bye bye to 2012:)
50 Must-Read Pro Audio Articles from 2012: a list curated by The Pro Audio Files about the coolest articles published by some of the best resources on Sound on the web.
Playa: Everyday Listening published one the most interesting sound installations of this year: 14 acoustic guitars played randomly on the floor.
Team Audio: Emotion Designers: what is the real purpose of a Sound Pro? To make people feel something. Stop.
Revealed: Sounds of Mars, Venus and other planets: researchers from the University of Southampton succeeded to create the natural sounds of outer planets via software and math models. Do you want to listen to your own voice like you live in Venus?
On Women in Sound Design: Sound pro are mostly men, why? An interesting point of view on the gender of Sound…
Call for papers: functional sounds 2013: European Sound Studies Association ESSA organized the first international conference Functional Sounds: Auditory Culture & Sound Concepts in Everyday Life (Berlin between October 4-6 in 2013), a great opportunity for research and experimentation in the field of Sound.
Curators discover first recordings of Christmas Day: the staff at the Museum of London found the first ever audio recording of a family Christmas, captured 110 years ago in North London by Wall's family members.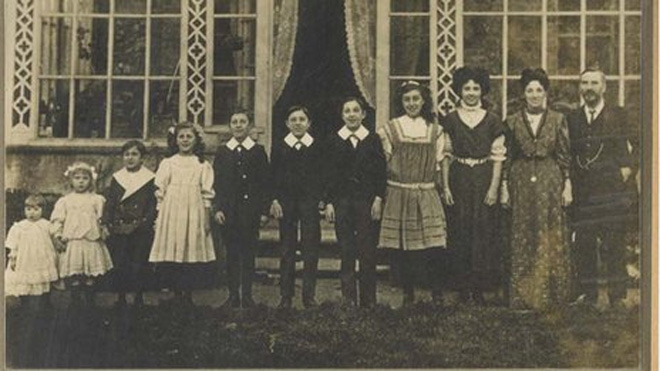 Researchers successfully restore 134 year-old audio recording: California's Berkeley Lab staff restored one of the oldest audio recordings, made in 1878 via the Thomas Edison's phonograph.
Mobile music-making just got a lot more interesting: Meet Audiobus: a new revolutionary software to connect audio apps on the iOS devices.
25 Free Digital Audio Editors You Should Know: the ultimate list to find your audio weapon…
TED Talks about the color of Sound with artist Neil Harbisson: Ted Talks about the project dedicated to the perception of colors through Sound. A must watch, not only for Sound artists.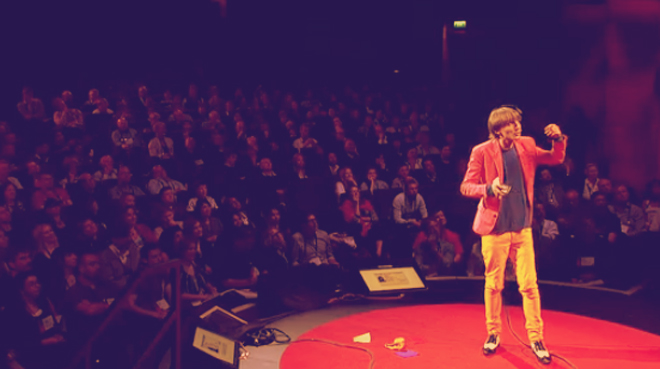 Heart of noise: a report on 3 days of hardware hacking and circuit bending in the hills of Tuscany: our report of what happened during Homemade electronic music/Hardware Hacking, an amazing workshop directed by Nicolas Collins in Italy for Sound lovers…
Gianpaolo D'Amico is an independent creative technologist for digital media. He is the founder of sounDesign and a music obsessed since he was 0 years old.
Latest posts by Gianpaolo D'Amico (see all)