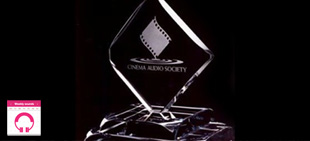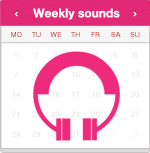 Welcome to a new article on Weekly Sounds, to stay up to date with the news of world of Sound.
Two interesting interviews with Sound professionals were published: Russell Goldsmith (sound designer, composer, audio producer and audio system designer for theatre, film, television, commercial, radio production, live music and installation art) and Kevin Riepl (sound designer and composer for videogames, film and television).
Do you love guitar and have an iOS device? Maybe you better read IK Multimedia Announces iRig HD – Next-Gen iOS Guitar Interface, a small review by SonicScoop about the new release of the amazing product by IK Multimedia.
This is the period of the year in which we are hungry for awards, so we start with the The Cinema Audio Society, which announced the nominees for the 9th Annual CAS Technical Achievement Awards for Production and Post-Production.


It was of one of the most popular trends in Sound of the last two years and it is supposed to go more and more: Sound Effects libraries delivery on the Internet. Shaun Farley published an updated list on Another Sound Effects Library Round-Up.
Gianpaolo D'Amico is an independent creative technologist for digital media. He is the founder of sounDesign and a music obsessed since he was 0 years old.
Latest posts by Gianpaolo D'Amico (see all)