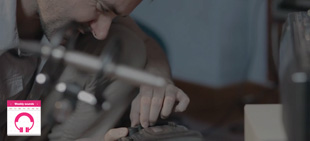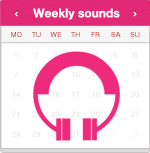 After a stop of one week here we are with a new post on Weekly Sounds, to stay up to date with the world of Sound.
Two important insights on the Academy Awards: Dolby powers the sound of Oscars, because for the first time the event will be held at the new Dolby Theatre in Los Angeles; and Oscar-nominated sound mixers explain what you should (or shouldn't) notice if it's done well, an article about the work of sound mixing for movies.
Finally something interesting on the topic of sonification was published this week: Sound: The Music of the Universe was inspired by the must-watch TEDTalk A history of the universe in sound, by curator and artist Honor Harger.
Project Genesis, a sound design story is the description of the creative process of defining the sound for a short film just starting from the first script.
At last we published The Orientation day before diving into Sound, the second post of the new section One Year in Sound – A young sound designer at Vancouver Film School, by our co-autor Carlo Ascrizzi.
Gianpaolo D'Amico is an independent creative technologist for digital media. He is the founder of sounDesign and a music obsessed since he was 0 years old.
Latest posts by Gianpaolo D'Amico (see all)