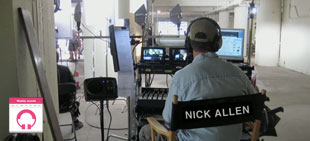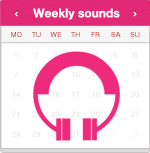 Here we come with a new post on Weekly Sounds, to stay up to date with the world of Sound.
A very critical and discussed article this week was Why Your Music Files Sound Like Crap, in which the work of some acoustic researchers on people listening at compressed sounds was described. I recommend to read carefully the full article, but also the comments, in which some interesting points of views on the topic are expressed by professionals and no-professionals people.
While somebody ironically found a common trend among Sound professionals, Oscar winners explain why their categories AREN'T technical is a very interesting perspective about the work of our heroes.
Production Sound Mixer Nicholas Allen is a new video interview published on the work of the world of Sound in film and television.
Do you want to work with Noise? So Noise Intercepted is the perfect call for works for you, a challenge for bold Sound designers and noise makers…
We love stories about the process of working: Development Update #13: Sound Design! is the description of the work on the sound design of the game Sanctum 2.
This week we published The simple education of Sound Design for Film, a new post dedicated to the work a young french sound designer who built a video for explaining a first simple layer of the process of sound design for film to clients and no-Sound people.
Gianpaolo D'Amico is an independent creative technologist for digital media. He is the founder of sounDesign and a music obsessed since he was 0 years old.
Latest posts by Gianpaolo D'Amico (see all)