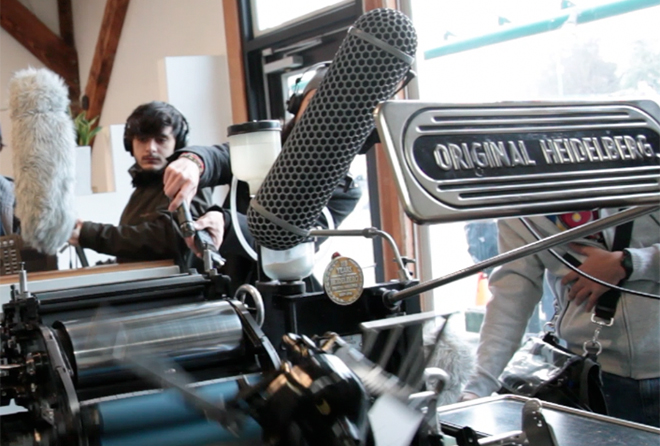 This post is part of a series called One Year in Sound by sound designer Carlo Ascrizzi.
The field recording courses are probably the funniest in Term 1: at the very beginning you start using your own portable recorder to capture your first group of sounds around the campus. It's your practice to discover and analyze the good points for the portable recording gears and their limitations, how the environment affects your recordings and also how to start a RAW session and master the records for delivering to the editor.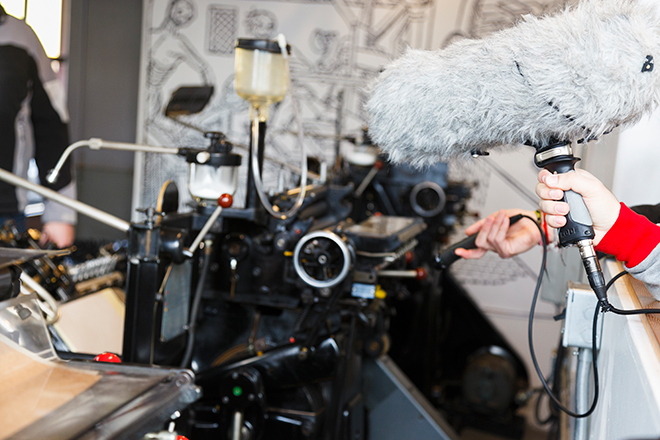 The final assignment is cool: you have few days to run around the city and capturing 20 field sounds of your own choice. You need specifically 5 sounds for each of the following categories:
internal backgrounds
external backgrounds
Foley
sound effects.
At this point you've already started using professional gears and now that you've just learned cool stuff on sound field recording, you are ready for your first Recording Field Trip.The school changes destination (Mission) for every new Term 1 class. This time the destination is the Print Shop in Granville Island, a very characteristic place in Vancouver. You got your gears, your shopping list and you are ready to run on the road!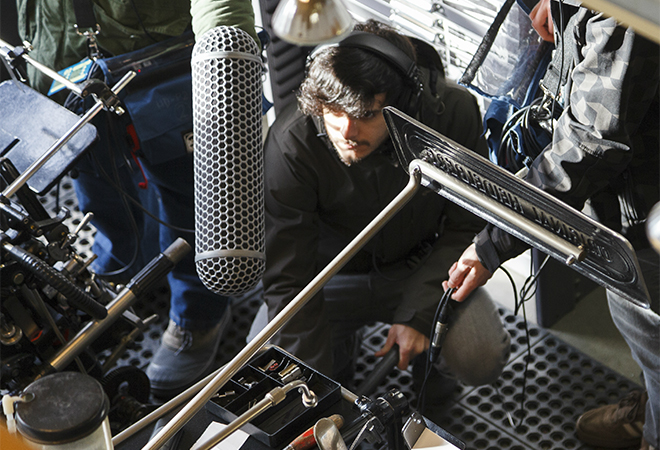 The mission is to capture sound with the best quality possible from some cool vintage printing presses!
Here the result of my work, I hope you enjoy my Printing press set.
Freelance sound design and music artist Carlo Ascrizzi creates original sonic contents for film, animations, multimedia and beyond. From brand commissions to experimental collaborations, his work has reached international multimedia arts festivals, film award nominations and digital arts magazines. An all-round creative, tireless traveller, Carlo is also the author of SounDesign's beloved series One Year In Sound.
Latest posts by Carlo Ascrizzi (see all)