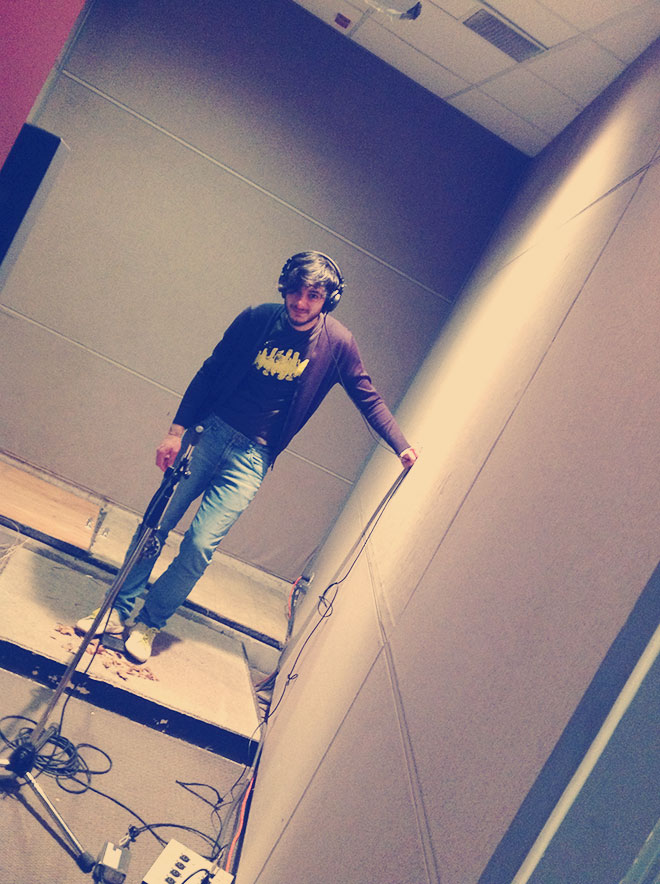 This post is part of a series called One Year in Sound by sound designer Carlo Ascrizzi.
In addition to all this bunch of new concepts and projects, you carry on with Mixing. This time you go deep in the advanced automations tools and techniques. You keep mixing in class some sample clips learning more about commercials, film and television standards. Above all that you keep moving some faders using the Euphonix mixing surfaces in order to prepare yourself to the big consoles in next terms.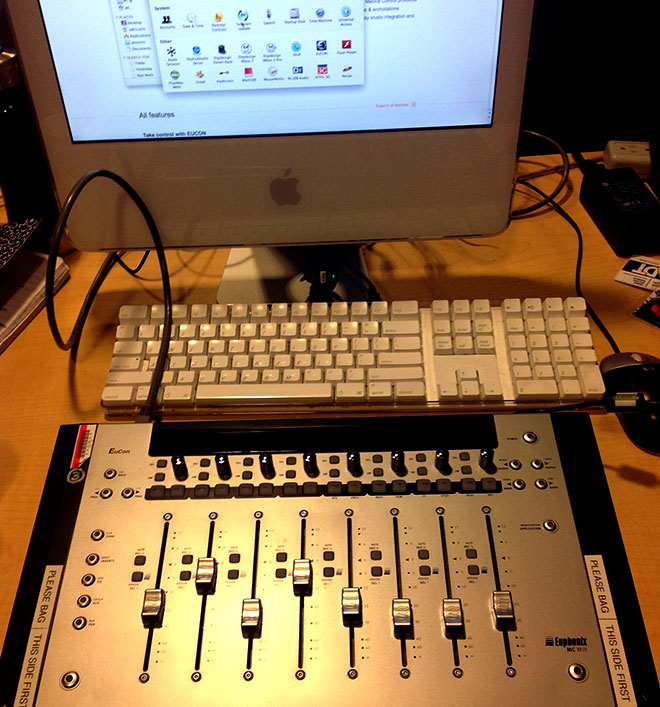 You learn how to work with professional plugins such as the Waves series. Also you have chance to start the final mix assignment in class, building the template and the Mix Stem Outputs. This time you should deliver M&E (Music and Effects) and Dialogue Stem as well as the full Stereo Mix.
In the meantime the school will be able to find the time to let you spend a few workshop style classes with expert Foley artists. It's a cool way to learn some tricks of that funny world!
As assignment you and your teammates and are going to perform some foley for few film scenes!
So find your Props and prepare your shoes!
Freelance sound design and music artist Carlo Ascrizzi creates original sonic contents for film, animations, multimedia and beyond. From brand commissions to experimental collaborations, his work has reached international multimedia arts festivals, film award nominations and digital arts magazines. An all-round creative, tireless traveller, Carlo is also the author of SounDesign's beloved series One Year In Sound.
Latest posts by Carlo Ascrizzi (see all)