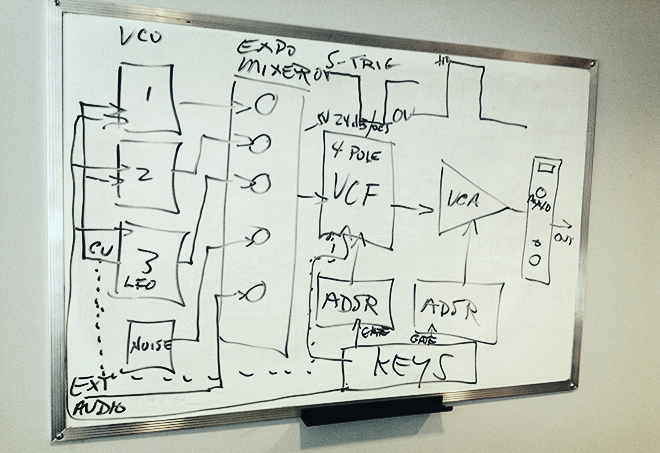 This post is part of a series called One Year in Sound by sound designer Carlo Ascrizzi.
Sound synthesis is probably one of the most creative and exciting topic in Term 2. You'll spend almost all the time in front of the milestone modular synthesizer Doepfer A100!
The teacher will let you patching (breaking maybe?) cables and sending signal (or interrupting more likely)…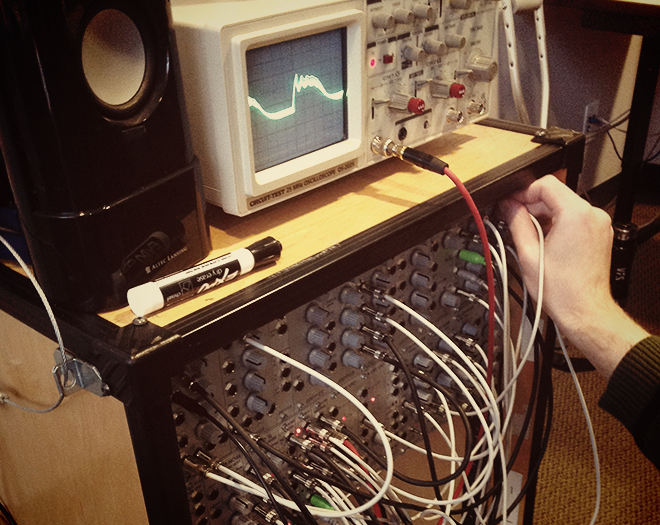 Quickly you'll learn about the complex sound synthesis concepts and signal flow and then in a couple of days you keep talking in math about VCO, LFO, FM, AM, VCF, S&H, envelopes, slew limiting and stuff …
You'll be introduced to the software Nord Modular G2, a nice tool for digital modular synthesis by Clavia. You are going to be able to replicate the structure of a few analog synths and create new patches!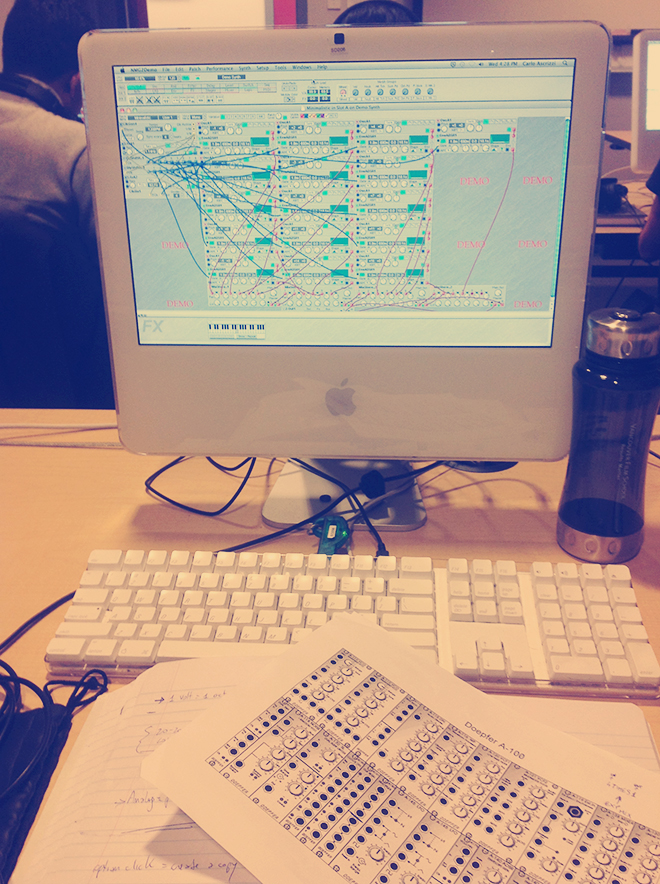 In addiction you have an overall intro review on the MIDI theory.
As small assignments you have to spend a couple of classes making a DIY Vocoder just using Pro Tools and then other classes creating tones used in the telephone industry. For the main assignment you should create whatever track you want, mainly based on ring modulation, through any digital, analog or virtual system you prefer!
Below you can listen to my ring modulation track. The main structure is analog-based, using the friendly Doepfer.
Oh, don't forget to make some Noise!
Freelance sound design and music artist Carlo Ascrizzi creates original sonic contents for film, animations, multimedia and beyond. From brand commissions to experimental collaborations, his work has reached international multimedia arts festivals, film award nominations and digital arts magazines. An all-round creative, tireless traveller, Carlo is also the author of SounDesign's beloved series One Year In Sound.
Latest posts by Carlo Ascrizzi (see all)