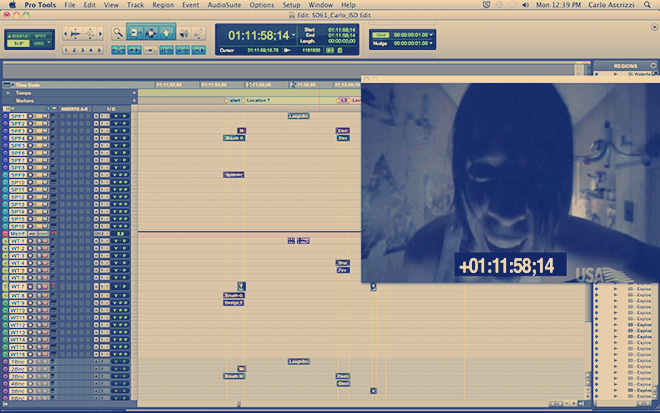 This post is part of a series called One Year in Sound by sound designer Carlo Ascrizzi.
Intro to sound design. This means you keep learning the true art of Sound creation.
During this class you'll understand how to make an efficient and full-reusable workflow and also a smart method for bounced files. The teacher shows you how to create the first original sounds from scratch, including categories like whooshes, LFO-based sounds, doppler-based sounds and formant filtering for voices.
You get practice with elastic audio different algorithms, analysis and warping as well. Also finally you'll be introduced to the amazing granular synthesis.
A few cool clips are showed and commented in the class. You can have an idea of how wonderful and creative world you are going to deal with!
In addiction to several in-class projects, you are asked to design original sounds for a short psychopathic film scene as final project!
Below you can watch & listen to my psychopathic sound design. Check it out!
Freelance sound design and music artist Carlo Ascrizzi creates original sonic contents for film, animations, multimedia and beyond. From brand commissions to experimental collaborations, his work has reached international multimedia arts festivals, film award nominations and digital arts magazines. An all-round creative, tireless traveller, Carlo is also the author of SounDesign's beloved series One Year In Sound.
Latest posts by Carlo Ascrizzi (see all)