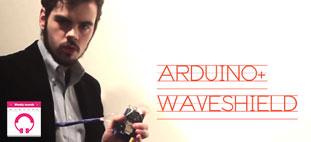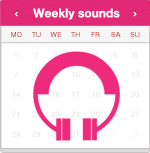 Here we go with Weekly Sounds, our way to share what happened lately in the world of Sound.
It seems to be the time for audio wearables: The real-life 'Iron Man' mask that can give you superhuman hearing and vision and Sound Effects Suit Jacket are two different examples of solutions for clothing (funny or experimental) which are augmented by the adoption of Sound.
Again this week we published two different articles: Psychopathic sound designers love psychopathic films, another step in the sonic life of Carlo in One year in Sound, and An hiss and a clang: how sound design works in real life, an interview with Philip Horton form UK.
Sonic Water installation by Sven Meyer & Kim Pörksen is one of the most interesting sound exhibitions of this year. Below you can watch a video example.
Have a read here if you want to discover a potential new tool for making music:Â Wheelharp: stringed instrument that manages to sound like an orchestra.
At last, a quick overview to the most interesting news on our favorite sonic websites:
As usual, have a nice Sound week-end 🙂
Gianpaolo D'Amico is an independent creative technologist for digital media. He is the founder of sounDesign and a music obsessed since he was 0 years old.
Latest posts by Gianpaolo D'Amico (see all)