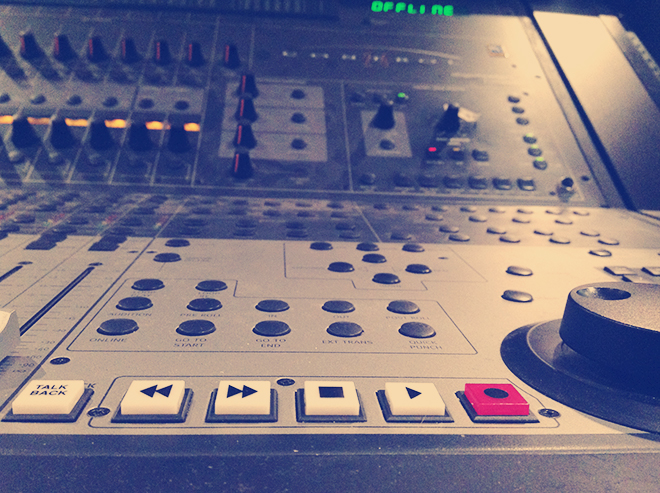 This post is part of a series called One Year in Sound by sound designer Carlo Ascrizzi.
In Term 3 you start using quite frequently the Mix labs.
In the full practical ProTools classes you will learn the different standard speakers configurations of mixing. Your practice is on the ProTools Control 24.
During your class time your are asked to get practice in setting up the mix labs from the beginning to the end. Also you learn how to setup a Protools HD System, reviewing sync sources, patchbays and machine room too. As well as a theoretical test, you will also attend a practical test about your ability to go into the mix lab and start using it properly and right away.
Later on this term your mix classes will be basically based on the same guidelines. You keep mixing using the mix labs and the control 24, forgetting for a while your lovely headphones. Right now you need to book the mix labs after the class time and work on 2 different mix projects: a television show and a movie, dealing with different standard of mixing.
N.B.: People start sleeping on the mix lab couch at this point!
Freelance sound design and music artist Carlo Ascrizzi creates original sonic contents for film, animations, multimedia and beyond. From brand commissions to experimental collaborations, his work has reached international multimedia arts festivals, film award nominations and digital arts magazines. An all-round creative, tireless traveller, Carlo is also the author of SounDesign's beloved series One Year In Sound.
Latest posts by Carlo Ascrizzi (see all)