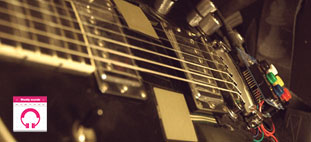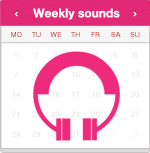 Here we go with Weekly Sounds, our way to share what happened lately in the world of Sound.
Footsteps,water loops, game implementation and emotive trailers is the new post on One Year in Sound dedicated to sound design for video games.
The world of makers is blending deeply with music: Guitarduino sonic laboratory packs touch and tap FX control shows an Arduino + Max augmented electric guitar built by Igor Stolarsky (watch a video explanation below).
Our most successful tweet of the week was about acoustics and perception of Sound:Â Penn Medicine Researchers Discover Link Between Fear and Sound Perception.
Audio Branding Academy proclaimed the Award jury members for Audio Branding Congress 2013.
A little bit of fun with expensive sound installations? A 30,000$ Camera Symphony ft. Nikon is what you need to smile (watch the video below).
What do you think? Please share your comments below.
Gianpaolo D'Amico is an independent creative technologist for digital media. He is the founder of sounDesign and a music obsessed since he was 0 years old.
Latest posts by Gianpaolo D'Amico (see all)