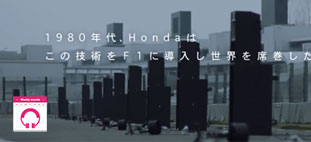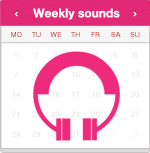 New round-up on what happened in the world of Sound in these days thanks to the section Weekly Sounds.
Our picks of the week
We had a great conversation with dr. Cornelius Ringe, a member of the Audio Branding Academy, in Sound and silence in Russia: interview on Audio Branding Congress 2013.
It will be probably one of the best case studies on audio and brands this year: Honda Revives The Sonic Spirit Of Ayrton Senna's F1 Car is a great and emotional project by Honda and you can watch a video teaser below.
We Don't Like Unfamiliar Music, Even Though We Claim We Do reports an interesting research from Washington University's Olin Business School shows something interesting on the behavior of people related to music.
Carlo Ascrizzi is going more and more professional: Never be late if you want to join the Sound crew for film is our new post in One Year in Sound.
Sound of the past? Heard App Lets You Record Sound From Five Minutes Ago shows a new app which records sounds continuously in background, so you can decide to record even if the event has gone. Surely a topic to monitor during this year.
The best from other Sound lovers
Designing Sound most interesting article of the week is An interview with Trevor Cox, professor of acoustic engineering at the University of Salford.
Sounding Out! publishes a final post dedicated to the World Listening Month: "We wanted to tell stories about sound": Opening Ears Through the "Everything Sounds" Podcast.
What do you think? Please share your comments below.
Gianpaolo D'Amico is an independent creative technologist for digital media. He is the founder of sounDesign and a music obsessed since he was 0 years old.
Latest posts by Gianpaolo D'Amico (see all)