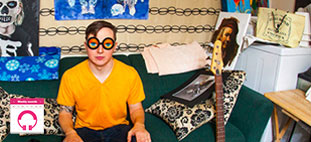 The week is coming to an end and that means it is time for a new post on Weekly Sounds, with the best resources on the world of Sound and Audio.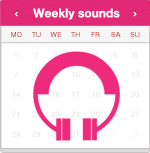 Our picks of the week
We believe many opportunities for Sound will open with Google Glass: indeed Share it, watch it, hear it, host it is the last official update on this upcoming device, where you can read the Sound search Shazam-like feature for music identification using also vocal commands.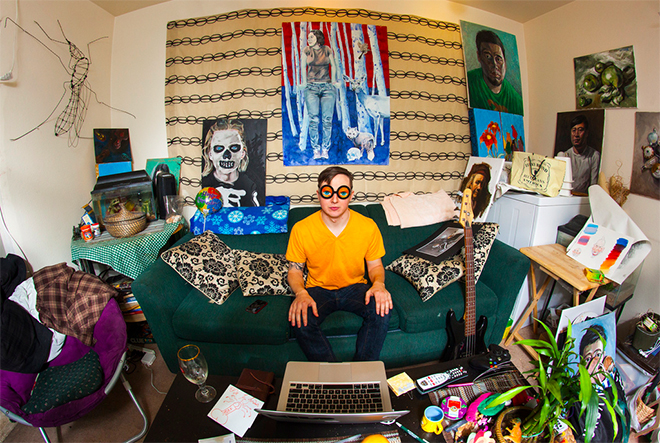 In a similar context some good news for another big company: Disney Research won the Honorary mention at Ars Electronica 2013 with Ishin-Den-Shin, an interactive installation where sound is shared between people via physical contact. Read the full project explanation and technical details at the official page.
I guess this will be the year when something new will happen on the side of formats for music delivery: after a lot of chatting about Neil Young's new project Pono also Sony is on its way for the definition of high quality audio. But the story did not start now: What Does A Song That Costs $5 Sound Like? is an interesting article about the work of Cookie Marenco, records musicians offering services for audio in the high resolution format of DSD or Direct Stream.
Interested in effects of music on the brain? Starting from a research article on Science called Interactions between the nucleus accumbens and auditory cortices predict music reward value, psychiatrist John Lieff publishes a great overview of the power of music in Unique Effects of Music on the Brain.
If you want to test all the apps using Sound as background for relaxing and focusing you have a useful list here:Â Useful Distractions: The Best Background Audio Apps for Your Mac.
New story in One Year in Sound: Carlo is on his way for accomplishing one of the most important work at VFS: Last step in Film collaboration project.
Thinking About Setting Up a Recording Studio in Your Dorm? is a great article collecting the experiences of 5 students at the NY University who decided to use their personal rooms for self-recording their music.
The best from other Sound lovers
Sometimes pricey does not mean high quality for Sound: the great Steve Guttenberg reviews some good cheap solutions for ears in Can a $15 in-ear headphone sound better than good enough?.
On Create Digital Music a super useful discussion started from Some Easy Ways to Get Kinect Controlling Music, Visuals on Mac and Windows, a post proposing some easy solutions to work with Kinect for music control without going crazy.
What do you think on these news? Did you something interesting? Please share your comments below.
Photo credits by Kid Gibson.
Gianpaolo D'Amico is an independent creative technologist for digital media. He is the founder of sounDesign and a music obsessed since he was 0 years old.
Latest posts by Gianpaolo D'Amico (see all)