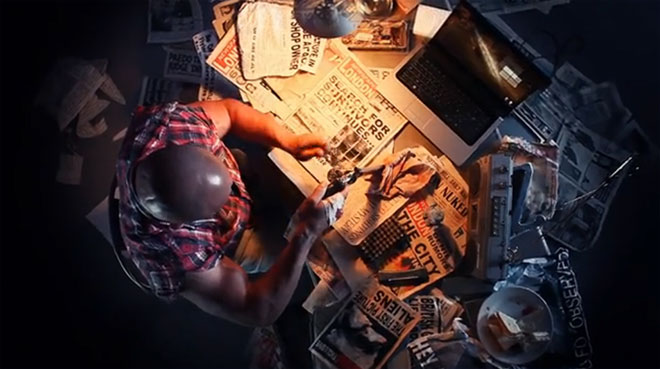 This post is part of a series called One Year in Sound by sound designer Carlo Ascrizzi.
Here we are with the Game Audio final project. It's time to put all that bunch of stuff you learnt along this year in practice! Woahh!! This is where you truly test your creative and technical capabilities as Game Audio Designer…
It is scheduled in Term 5, because the last term will be mostly spent working on the school final post-production project… and you have already planned long nightssss for that… 😉
As final project, this is a self-directed assignment, in which you have total control in setting objectives, step-deadlines, asset lists, rules within your small team (you will choose your teammates), and whatever else you may need. Also this means you have the freedom to point in your direction, choosing between some project-style options.
You can decide to re-design the sound for a game trailer and then implement the stems in Wwise, or maybe you may prefer to work on an interactive music implementation, or a dynamic dialogues implementation. Other options include to get inspiration from some game collaboration project ideas or to develop a new one on your own, providing and implementing the sound assets you need for the game story.
So pick your choice and write a proposal for your vision. When it will be, hopefully, green-lit, arrange your workload: so depending on your project, book studios, contact voice actors, create your asset list, edit, process, implement, whatever… but do it on time!!
You will have roughly 3 weeks to complete your project, beside, as you already know, other hard assignments… be strong, drink coffee!!
Your submission includes spreadsheet lists or scripts, all your recorded source materials, all your editing/processing sessions, the Wwise project, your stems, video files and a write-up document describing your work, technics, goals, challenges, and so on…
So after effort, suffering and a lot of fun, working on the game trailer option, here we are with the result… check it out this craaazy trailer!!
Freelance sound design and music artist Carlo Ascrizzi creates original sonic contents for film, animations, multimedia and beyond. From brand commissions to experimental collaborations, his work has reached international multimedia arts festivals, film award nominations and digital arts magazines. An all-round creative, tireless traveller, Carlo is also the author of SounDesign's beloved series One Year In Sound.
Latest posts by Carlo Ascrizzi (see all)