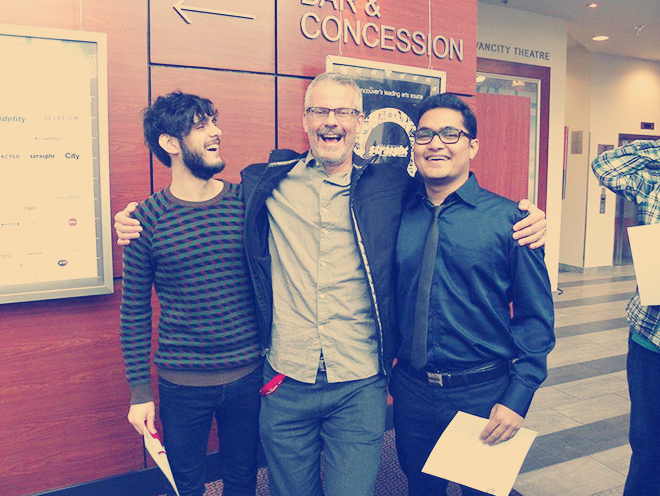 This post is part of a series called One Year in Sound by sound designer Carlo Ascrizzi.
Week 4. You are pretty much at the half way: this week you are expected to complete your main edits and start thinking about your final mix. Beside your editorial work, you need to build your own mix template.
Unlike the templates you had to struggle with, in the previous Term, you definitely need to make something that works for you and for your final project specifically. Maybe you may want use all the available theatre systems, also splitting your sessions in a particular way, or maybe you wanna have all your edits in one big session and in just one system. Doesn't matter after all… you are going to mix that mess! Good luck.
As if that weren't enough, you better start pre-mixing and finally mixing, sooner that later.
My advise: better if you start on this week. The time is running out and big stuff are coming. In the week 5 meetings you wanna be cool with your mix. Meaning that you are on your way to have an acceptable mix. Why? That's because in week 5 you have the Instructor Panel. What?!! It's a professional review in which you test for the first time your work. Selected instructors are going to mark you on your technical and creative work so far. Â You need to be professional, brilliant, on time. You will present your temporary work in the school theatre. Make sure everything is perfectly working, they are gonna pick on each technical stuff and each frame, if needed. After a couple of run through, they will give you their individual feedbacks and grads. Play cool!
After that, of course, no time to take a breath. You need to work hard on your final mix. In about a week it should, and I mean should, be completed.
Guess what?! Week 6 means Industry Panel!! What, again? Same story, but this time is an external commission. Some awesome Pro are coming to listen to your final project. That's the big step. Scaryyyy!!
Please treat the industry panel like an interview, they say, and they are right….so get in the theatre and play cool. Present your work, describe what you did, press play, and let your baby hit them, hardly if possible!! After a couple of playbacks they are gonna give you their precious feedbacks.
Your goal is to have as less fixes as possible, and if you get that, receiving some gratifying comments, hopefully, you will fly high… Trust me…
Freelance sound design and music artist Carlo Ascrizzi creates original sonic contents for film, animations, multimedia and beyond. From brand commissions to experimental collaborations, his work has reached international multimedia arts festivals, film award nominations and digital arts magazines. An all-round creative, tireless traveller, Carlo is also the author of SounDesign's beloved series One Year In Sound.
Latest posts by Carlo Ascrizzi (see all)