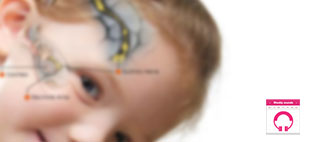 New post on Weekly Sounds, with the best resources on the world of Sound and Audio.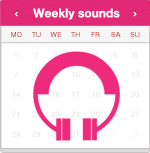 Our picks of the week
When we talk about audio conduction via human bones as a new thing, we should really have a look to cochlear implants, devices which convert sound into electronic signals to directly stimulate a patient's auditory nerve, without the support of inner ear structures. Sound science: UI at the forefront of auditory advancements reports the successful research of otolaryngologist Bruce Gantz at University of Iowa, who developed those implants for deaf people who now are allowed to perceive sound and finally interact with the world.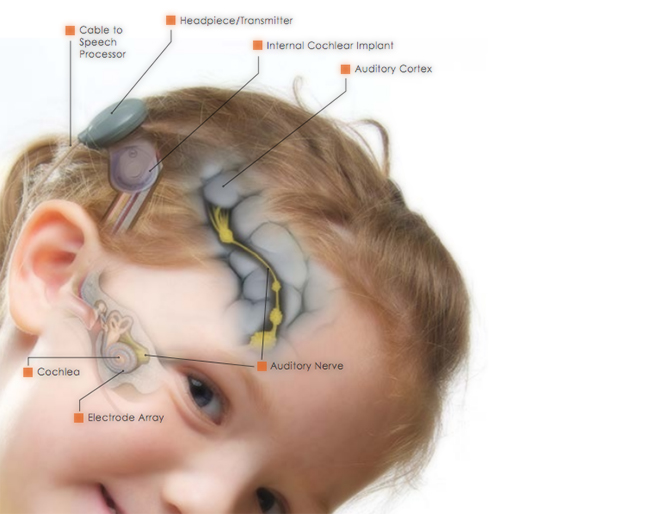 White noise doesn't necessarily help you be more creative, it simply doesn't distract you as much as trying to work at a rock concert or while a group of co-workers talk loudly next to you would.
If you love Sound you surely love Noise too. Maybe you use services such as Coffinity (anyway fantastic project and idea) to get focus while working, or some mobile app to build your comfortable pink noise soundscape, but this does not seem to be a good choice for your brain (and body too). White noise won't make you more creative describes the problem of self-productivity in a noisy environment, while Noise Is Hurting Our Health In More Ways Than We Realize reports the work of some researchers showing the dramatic effects of noise on our health.
Is this the problem? Is this a possible solution? Noisy Neighborhoods Made Quieter With Sono Noise Canceling Device shows a device Rudolf Stefanich for apartments which uses out of phase soundwaves to cancel detected sounds. Yet a prototype, but something to follow for sure.
Some good news from the field of games. Papa Sangre by Somethin' Else was on of my favorite mobile audio-games of the last years and now a new release is ready: read a good review at Gaming in darkness: 'Papa Sangre II' is a terrifying world made entirely of sound.
SoundSelf: the hypnotising soundscape that exists to keep you tranquil describes the work of Robin Arnott, creator of SoundSelf inteactive soundscape (to be launched soon in 2014 with additional support for Oculus Rift) and Antichamber, a puzzle platformer game which uses Sound to create a relaxing multisensory environment in which the player can focus to solve puzzles.
Do you prefer to read how Pros create sound for a videogame? In Revitalizing the Sounds of Life: Behind the Audio of Ace Attorney sound designer Toshihiko Horiyama talks about all the sounds created for the Nintendo 3DS game.
Last steps to become a sound designer! Instructor and Industry Panels before the grand finale is our new story from in One Year in Sound.
Inside The Mind (And Studio) Of Hollywood's Music Maestro is a must-read article about life and work of Sound hero Hans Zimmer, with an interview and some amazing insights from his own studios, where you can adminre his instruments, computers and his sources of inspirations.
Great video by It's ok to be smart:Â Why Do Things Sound Scary? shows how and why Sound is the most effective mean to create fear. Watch the episode below and have fun with it.
The best from other Sound lovers
In Great minds on music: an interview with sir john hegarty Uli Reese from iV2 had a nice conversation on music and consumer behaviors with Sir John Hegarty, Chairman & Worldwide Creative Director of Bartle Bogle Hegarty (BBH).
What do you think on these news? Did you something interesting? Please share your comments below.
Gianpaolo D'Amico is an independent creative technologist for digital media. He is the founder of sounDesign and a music obsessed since he was 0 years old.
Latest posts by Gianpaolo D'Amico (see all)