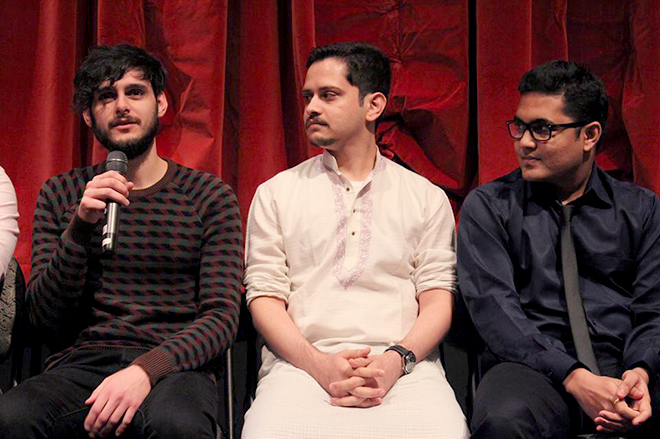 This post is part of a series called One Year in Sound by sound designer Carlo Ascrizzi.
No, it's not finished yet!!! After the Industry Panel you have less than a week to do any needed fixes and prepare everything for your final delivery.
Week 7 sounds like folder structures, conforming, naming conventions, delivery formats. Following the rules in detail, you are asked to submit your final post production project folder which includes, among them, all your Pro Tools mixing sessions, all your video files, stems in LtRt and 5.1, relative truncated stems, the audio and the video for your final project credits, video editing projects, slate clips for your graduation DVD and…well, too many stuff! Finally grab the huge folder and drop it into the submission drive. Yes, it's done! The last week you will deal with all the other small projects I mentioned here. Ok cool, now prepare yourself for the grads day! It's gonna be epic!
Last day of your VFS life! The graduation ceremony takes place in one of the most famous theatres in Vancouver. A lot of people come to watch and listen to your masterpiece. It's time!!!!!!
The ceremony starts with an introduction of the Head of the Sound Design Department. Lights off and the class video starts. It's a video to celebrate all the amazing and cool stuff you and your classmates did along the year. Then, without any interruption, all the final projects will be screened in a very powerful and delightful Sound show. Your final project is in a theatre, great feeling…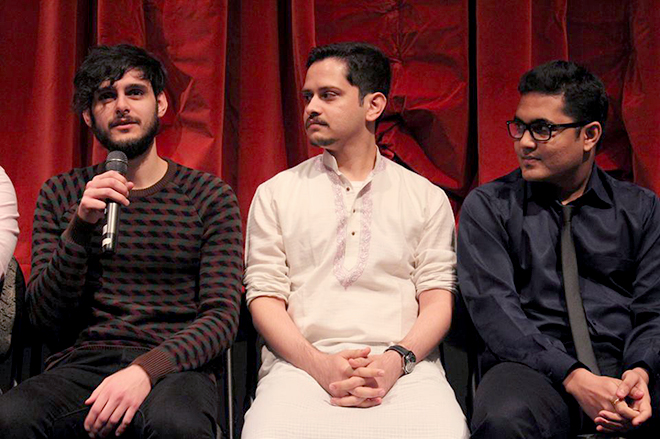 After the screening you and your fellas go down to the stage. In an interesting Q&A session your are gonna ask any audience curiosity and question. In the very last step you finally receive your diploma! Applause.
This is the end of the school and the beginning of Term 7, your career. One year in Sound Design went so fast. You are back to your new life after loads of experiences, mistakes and achievements.
It was an unbelievable year. You learnt so much in such a high professional level. In just one year your sound vision it's completed redefined as well as the quality of your work. All those long sleepless nights and all that going mental on your assignments definitely it's worth it. A whole year long inside the school, 24/7 it's a very well spent time.
Too many things to write about that it's impossible to describe this amazing year in deep. Hopefully this blog tried to answer as many questions as possible and help all those people curious about this singular experience and more in general, who is in love with this amazing sound universe.
And here we are, this is my final projects, please enjoy!!
Freelance sound design and music artist Carlo Ascrizzi creates original sonic contents for film, animations, multimedia and beyond. From brand commissions to experimental collaborations, his work has reached international multimedia arts festivals, film award nominations and digital arts magazines. An all-round creative, tireless traveller, Carlo is also the author of SounDesign's beloved series One Year In Sound.
Latest posts by Carlo Ascrizzi (see all)