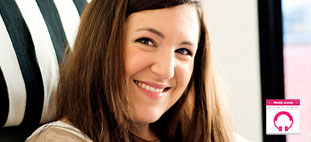 New post on Weekly Sounds, with the best resources on the world of Sound and Audio.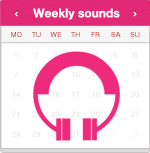 Our picks of the week
Sometimes the process to create a memorable sonic identity is not so hard as we think. Sometimes it could be as easy as… recording with GarageBand on an iMac!! Meet the Voice of AudioJungle is the simple & true story of the (female) voice behind the audio watermark played during the track preview on Audio Jungle.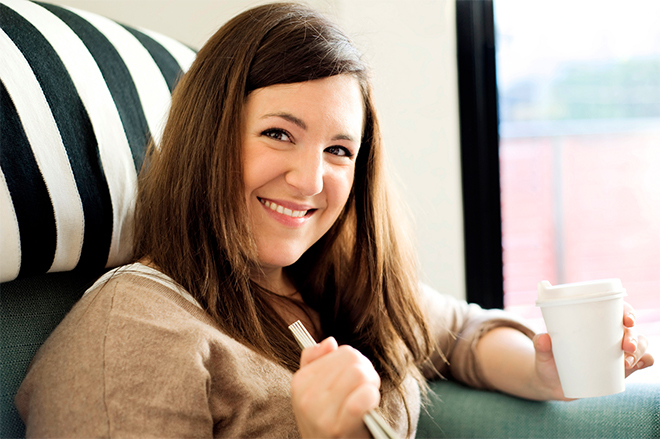 Audio field recording or phonography? What do you prefer as a name for this practice? Aesthetics and the Art of Audio Field Recording is a long article dealing with the aesthetic qualities of the sounds extracted while recording, more than about the technological and techniques issues. A must-read for people working with outdoor sound environments.
One Year in Sound last story??? Who knows what can occur in the next days, but meanwhile Carlo wrote Graduation day: last day of your VFS life, the post telling what happened during the very final steps of an amazing year at the Vancouver Film School.

Uh, Is Pitchfork really talking about soundscapes? Great!! What Did New York Sound Like in the Roaring Twenties? presents The Roaring Twenties, a web project by historian Emily Thompson (author of the book The Soundscape of Modernity) about the sounds of New York City in the early 20th century.
Something finally has changed in the world of museums: Moma is launching Audio+, a mobile audio guide which will replace old standalone audio guides and will offer additional services in the museum. The project is funded by Mayor Michael Bloomberg and is free for all visitors, now for iPod touch, but soon it will be integrated in the Moma mobile ecosystem. Watch a small video teaser below.
The best from other Sound lovers
Cool stories of sound designers and composers for videogames with The Sound Architect publishing two interesting insights into this world: Interview with Walter Mair, Composer for Killzone: Mercenary and Interview with Rovio's Sound Designer, Pasi Pitkanen.
I found this blog some days ago and the author immediately gave me the right mood to enter to the Sound lovers section. His name is Ethan Hein and you can start reading his blog at Play With Your Music curriculum design – learning to listen, first post of a series about the development a new music production MOOC.
Asbjoern from A Sound Effect is unstoppable and I'm very glad about this (read our recent interview with him here). This week he published
Unique sound effects from Denmark – an interview with Sonic Salute recordist Mikkel Nielsen, a nice talk about SFX libraries creation and more.
What do you think on these news? Did you something interesting? Please share your comments below.
Gianpaolo D'Amico is an independent creative technologist for digital media. He is the founder of sounDesign and a music obsessed since he was 0 years old.
Latest posts by Gianpaolo D'Amico (see all)