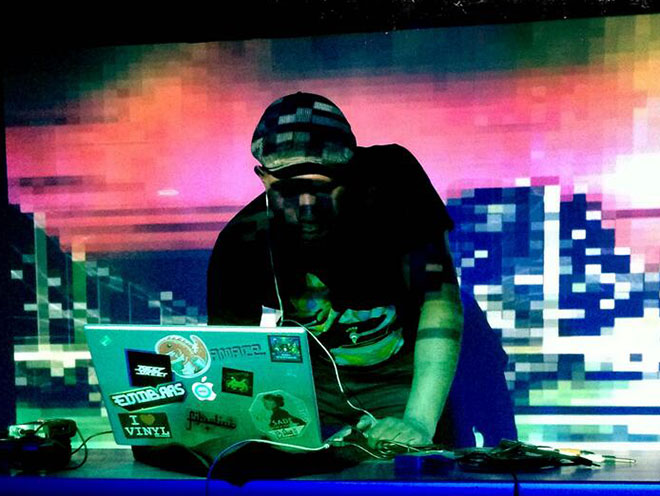 Sound designer, composer and teacher: Leonard J. Paul is an explosive guy, with many stories about the world of games, but with a strong will to create a good balance between life and work. We talked with him about his career, his own school and inspirations, the amazing history of games and more.
Hi Leonard, thanks for taking the time to talk to me. Your career started from studies in Computer Science, to go through the universe of sound design for video games and then come to academics, spreading your knowledge to young Sound lovers. Could tell us more about you and your work?
I've been lucky enough to work in the games industry since 1994 when we were working on systems like the SNES and Genesis. These days I'm working on small indie projects that I like such as Vessel or Retro City Rampage as well as teaching game audio online at the School of Video Game Audio. I find game audio an amazing field since I'm able to combine my artistic and technical skills (plus teaching) into one discipline. I also like making music and composed music for the Retro City Rampage soundtrack as well as for the canadian documentary film The Corporation.
I find it fun to get swept up by student's excitement in game audio and I always have an eye out for new developments within the field. Overall, I believe that having a good work-life balance is really important so I enjoy other activities like skiing, hiking, mountain biking and general hanging out with friends anytime I can.
One of the hottest (and most critical) issues of these years in Sound communication is surely Education. I receive many emails from people who want to learn the science of Sound. You created the School of Video Game Audio, which is an online school using e-learning solutions.
I first started teaching game audio in 2001 and it's really neat to run into people that I've taught throughout the years that have been doing great work in the industry. For the past fifteen years I've been really interested in how to teach game audio effectively and have a fun time doing it. I've been at different institutions over my time as an instructor and eventually found that it was really time to go indie in education the same way that I've largely shifted from AAA games to indie games. When teaching people at my own school I have full control over the curriculum and that really frees up my head space to be as creative as possible. It also allows me be very agile and quickly change to the shifts in the industry to really help the students stay current with their training.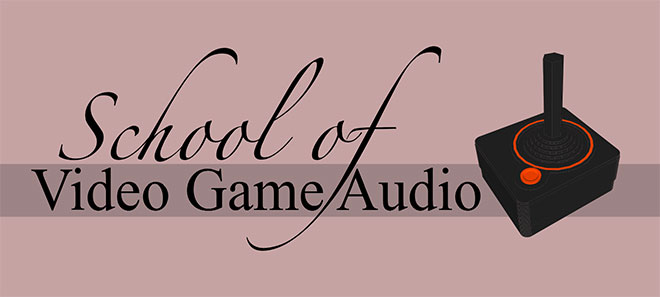 When doing game audio talks internationally I've found that there's a real need for people to have direct access to people with professional experience in game development where the local games industry is growing. Having skills in making content for games is good but being able to work directly on implementation and technical skills are really what the industry is looking for these days as games get more and more technically advanced. Games are an art form and people from different cultures are making games that reflect their own culture, language and traditions so I find that the most exciting games are the ones that surprise me and often it's because the team had an interesting blend of people working on it.
I hope to be able to reach a lot of people directly through the school and to really help raise the level of game audio as an art form on an international scale. One of my key goals with the school is to be able to train people so they can start working as an effective member of the team almost the day they're hired.
You lived in first person the evolution of audio in video games, as a coder, a composer and a sound designer. What really happened in this universe during this years? What was its evolution like?
I started out as a coder but fairly quickly moved into composing and sound design for games. I am very glad that I have an ability to code but I'm really only interested in coding casually these days. I enjoy composing the most and also really enjoy creative sound design and new forms of game audio implementation as well. I'm amazed at some of the great things that companies are doing with game audio these days.
As far as a general observation about how things have changed since I first started in the industry, I would say that we're finally getting to a point where a lot of game audio technologies are becoming similar and standards are beginning to emerge. Technologies that I had dreamed about fifteen years ago are finally becoming popular now. I'm really excited by all the cool new features that are coming out in game audio middleware these days and the great things that people are doing with game audio these days. Sometimes I feel like I'm already living in the future and really can't wait to see what tomorrow brings.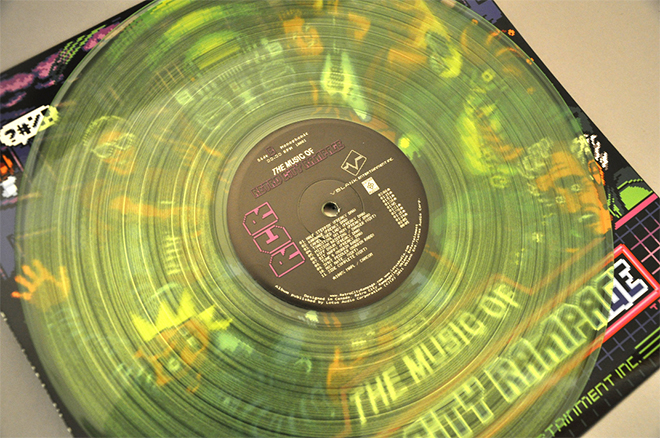 What are the most interesting fields of work now in Sound in general? Do you feel some particular trend moving up which is worth of monitoring? Maybe something coming from research, you covered in your papers? Where do you perceive innovation now or, more, which field of Sound requires an urgent need of innovation?
I feel that we have access to enough audio processing power on consoles so that we don't really need to make excuses anymore but I feel like what we've hit is a barrier in terms of human cognition. We can create scenarios where hundreds of sounds play at the same time but we are still struggling with keeping them unified such that they all mean something. This is why I'm very interested in the topic of game audio mixing which has been a favourite topic of Rob Bridgett. I'm really interested in the area of game audio mixing that borders on artificial intelligence to decide what sounds should be featured at any moment in time to best support the overall narrative of the game. Another fun area for examination is synthesis as explored by Andy Farnell and others. I hope that by teaching people game audio that I can help people seamlessly combine the artistic with the technical side of game audio.
For years I've pushed for more use of sample granulation in game audio and it feels like things have been really coming together recently. I used a lot of granulation in Vessel for the dynamic water sound simulation and really enjoyed giving the world a soundscape that helps immerse you in your own imagination. I enjoy working on games that allow for a depth of experience that can last over time.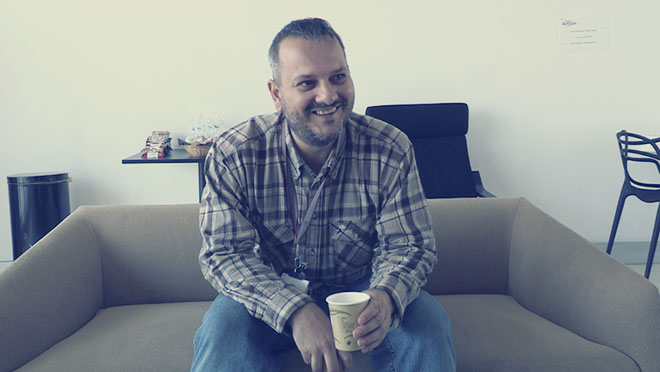 Wwise, FMOD Designer/studio andUnity3D: can you tell us pros and cons of these wonderful tools for the young sound designer?
Each middleware that I teach at the school has its own strengths and weaknesses that can change quite quickly depending on what new features are implemented on any given release. I believe that all of them are good options for working in game audio for different reasons so I'm a bit hesitant to attempt to do a general comparison between them. For each game project different requirements will usually cause one of the technologies to be the best choice for the job. If you're planning to work as a game audio contractor, I would recommend learning as many technologies as you can to best increase your chances. When working at a game company having a depth of knowledge in the technology that the company commonly uses is great but it can be helpful to have some knowledge of other tools to keep things fresh over time. The goal of the school is to support people's learning process to enter the industry and stay in the industry so we'll continue to change as the needs of the industry change over time.
You worked in many companies (Electronic Arts, Backbone Entertainment, Radical Entertainment, Rockstar Vancouver) and for many popular videogames (EA's NBA Jam, NBA Live '95, Retro City Rampage), what was the experience of work you will never forget?
It's really difficult to pull out a particular memory out of my career but I'd say that working on the soundtrack for Retro City Rampage was definitely one of my personal career highlights. I actually didn't know how to do chiptunes before the project got started but I poured a bunch of time and focus into it and was able to make some songs that I'm really happy to put side by side with the Jake and Matt's amazing work. It was an amazing feeling when we received such as great response on the vinyl release since I was pretty broke at the time and had funded the pressing entirely with my own money. The game's creator, Brian Provinciano, gave me a lot of freedom as to how to approach the soundtrack and did an incredible job helping helping to market the soundtrack while still in the crunch of the game's development. There's something really special for me with the songs and the vibe to Retro City Rampage so I hope that I can continue to work on similar projects in the future.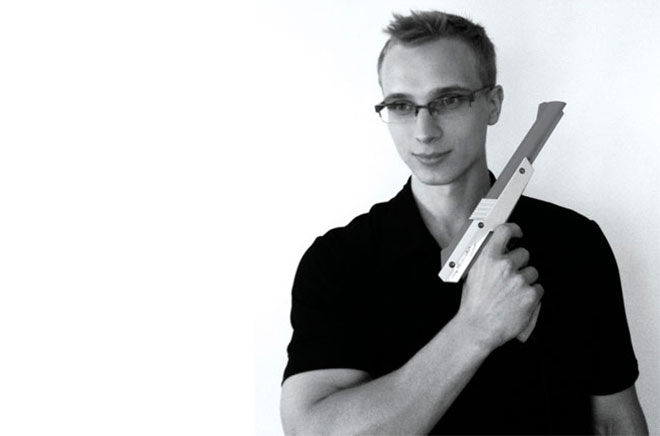 What are you going to do now? I guess you are involved in many sonic adventures, which projects are you working now?
I'm pretty focused on the school and like to take things pretty easy with life in general these days. I'm very happy to be able to spend a lot of time with my friends and family. I'm pretty happy with where I am in life so I'm not pushing as hard as I did when I was earlier in my career. I hope to be involved with game audio for a long time so I feel that setting a good pace and staying positive is a good way to keep things balanced for me. Besides the school, I work on small independent games from time to time and would definitely be interested in hearing from people if they have a cool project that requires some interesting interactive audio for it.
Ok Leonard, thank you very much for your time and answers. We're hungry for inspiration: could you give us 3 names for your daily inspiration (website, musician, artist, Sound lover, books, resources, whatever).
Well, my main inspirations are the people that I surround myself with every day so I would suggest to keep oneself in good company and to share your life with others as much as you can. I'm finding that I'm increasingly inspired by small things in life. I find that the gentle process of listening every day is a way to continually come up with new ideas for audio. As far as direct game audio inspiration, I really enjoy the #gameaudio tag on Twitter these days but who knows if twitter will be another Friendster for the future? It's really the connections with people that I enjoy so I'm very happy to be involved in such a great community with game audio. I'm constantly inspired by my students who are always teaching me new things. If all goes well I hope to stay inspired and positive for the rest of my life..!
Gianpaolo D'Amico is an independent creative technologist for digital media. He is the founder of sounDesign and a music obsessed since he was 0 years old.
Latest posts by Gianpaolo D'Amico (see all)