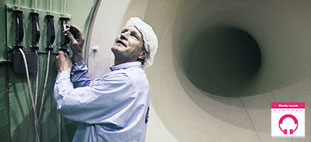 Welcome to the last post by Weekly Sounds, to help you stay up to date with the best resources about Sound and Audio design.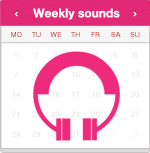 Our picks of the week
Do you want to hear without being heard? Researchers at the University of Texas at Austin built the first one-way acoustic isolator lets you listen in without being heard, a one-way acoustic circulator which can be used in the future to isolate sonic pollution from noisy places.
What Does Wine Sound Like? is a long article on the relationship between taste and Sound for wine, inspired by the Krug Shell device (you can watch a video below) and obviously by the work by prof. Charles Spence on cross-modal experiences with food and taste.
It is the sound system every Sound lover aims to work with one day: This sound system is so powerful no human could survive hearing it, a device located at Large European Acoustic Facility (Noordwijk, Netherlands) and used to simulate the same levels of noise produced by rockets in the atmosphere. Can you imagine using it during a performance? I am talking about more then 154 decibels…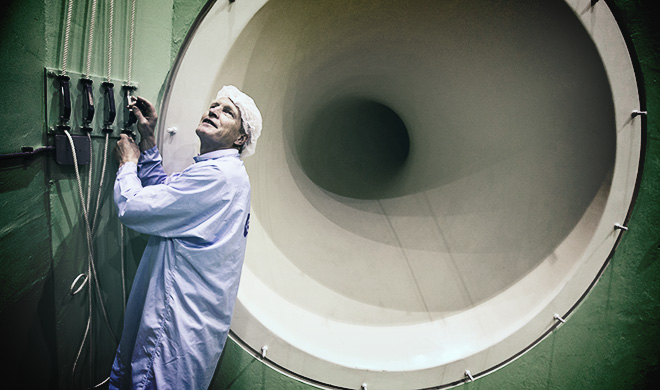 On the other side of our sonic life I recommend two interesting stories: Share your silence, a project by Museum of Modern Art inviting people all over the world to share their own field recordings of silence to a map; and What I Learned From Spending 5 Days In Total Silence, the touching experience of editor The Huffington Post's Los Angeles Editor Sasha Bronner, which can be well summarized with this quote:
I had no phone, no music and no books. My meditation class met for two-hour blocks, three times a day. I napped outside in the breeze in the afternoons and ate meals alone, bundled in a puffy jacket and beanie, staring out at the grays, blues and shimmering shapes in the ocean. I soaked in the fragrant hot springs at night, floating weightless, naked, staring up at the blackest sky with the brightest stars.
The best from other Sound lovers
Cycling '74 launched a new funny feature called Max Workspaces, where the company invites people to share and upload photos of the weirdest and unconventional places where they use to patch their patches. So now you know what you have to shoot with your camera 🙂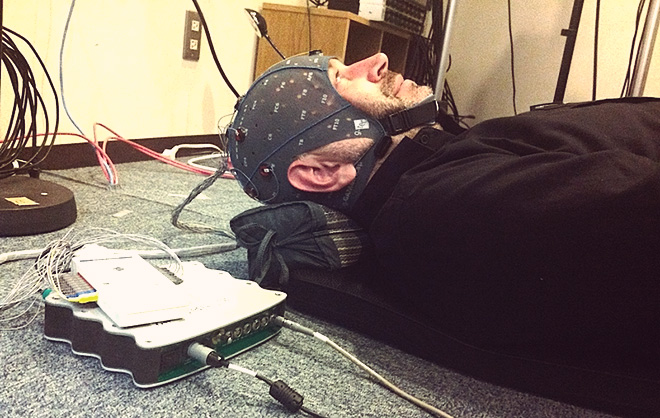 Surely NAMM is one of the most relevant events for Sound lovers. If you want to know an overview of the most interesting things I suggest to read the dedicated section in Create Digital Music and the special NAMM 2014 Gear Highlights: 36 Picks to Improve Your Studio by Sonic Scoop.
This week I discovered Attack Magazine, an interesting resource for electronic music and technology. I suggest to start reading their last tech tutorials in the walkthroughs section: How to eq a mix and How compression works in a mix.
Gianpaolo D'Amico is an independent creative technologist for digital media. He is the founder of sounDesign and a music obsessed since he was 0 years old.
Latest posts by Gianpaolo D'Amico (see all)