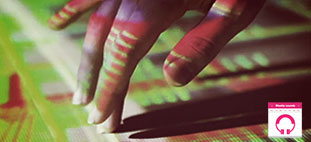 Another week of stories and inspiration with Weekly Sounds, to help you stay up to date with the best resources about Sound Communication.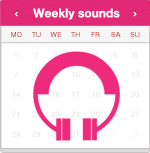 Our picks of the week
An audio project related on Kickstarter is creating a lot of buzz all over the web: The Dash is an augmented device including ear wireless headphones, 4Gb capable music player, body sensors, watch and more. As you can imagine, the project has already reached its founding goal. You can watch the video teaser below.
Emotions of Sound is a campaign by Amplifon based on a web application where people can listen to some different sounds, associate them to their own mood and then compare the results with other people living the same experience.
Experimental but very promising project by Felix Faire at Bartlett School of Architecture, Contact is a tangible audio interface which, via Leap Motion, Ar, you can view and control sounds via interactive with a traditional physical tabletop. Felix is a great guy because he planned to publish the code open source in github. Watch the video below to see it in action.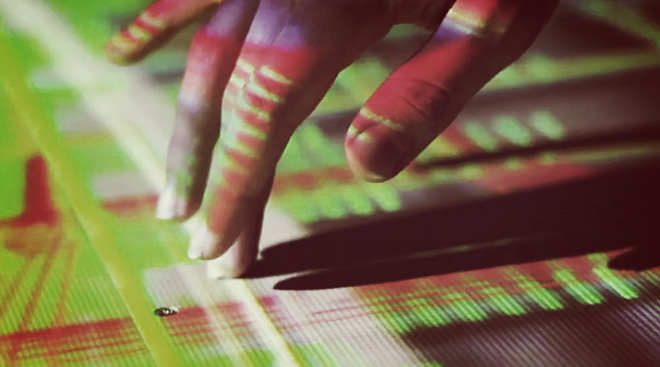 Noise + noise = silence. Is this the perfect formula for sleeping? FYI: Why Does White Noise Help People Sleep? reports some interesting results on our perception of frequencies, starting from the work of neuroscientist Seth S. Horowitz, author of The Universal Sense: How Hearing Shapes the Mind.
Who created the BoomBox? If you don't remember it, you are invited to visit BoomBox creators, aimed at launching a documentary about this great piece of technology for sound lovers. You can watch a video teaser below.
A project documenting the challenges of life through music: the Red Bull Music Academy marks its 15th anniversary with the film What Difference Does It Make? and the book For the record, featuring stories of musicians such as Brian Eno, Giorgio Moroder, Nile Rodgers, Skream, James Murphy, Nile Rodgers, Erykah Badu and many more. You can watch the whole documentary below.
The best from other Sound lovers
It's one the hardest issues of a sound designer: to choose the perfect headphones. Whether you have to use them mainly for music I propose to read two articles: Best Headphone Test Tracks and 30 essential albums for audiophiles. Extra read: Choosing the Best Headphones for Binaural Beats.
Guitar bass started a great list of tutorials about recording guitar, which you can start from here: Recording Your Guitar – Part 1: Home Recording.
Audio engineering in the studio more with last Ask magazine: the Mixing Tips: The Importance of Panning.
What do you think on these news? Did you find something interesting? Please share your comments and ideas below.
Gianpaolo D'Amico is an independent creative technologist for digital media. He is the founder of sounDesign and a music obsessed since he was 0 years old.
Latest posts by Gianpaolo D'Amico (see all)